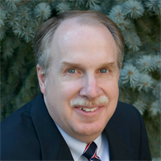 Dr. Daniel McQuiston
Marketing Professor
X
Program Descriptions
Increase Your Profits by Meeting Your Customers' 'Silent Demand'
Successful businesses have traditionally focused on meeting their customers' discovered demand -- determining their target audience, understanding their needs, and designing and marketing a product to meet those needs. However, in the fast-paced business environment of the 21st Century, simply meeting this discovered demand is not enough. Many innovative companies have discovered the way to increased customer loyalty – and profits – is by meeting their customer's silent demand. Silent demand is the needs of the customer that occur after the discovered demand needs have been met. In this presentation, Dr. McQuiston explains the concept of silent demand and then lays out what a company – any sized company – can do to begin to meet that silent demand.

Developing a Gold-Standard Service Organization
Organizations that design and deliver professional services are faced with a host of challenges. Marketing a service means more than just smiling and saying 'thank you' – it means creating a meaningful and worthwhile experience for your clients. In this presentation Dr. McQuiston draws upon established research findings plus his own experience in the field that will help your service organization deliver that gold-standard service.

Increasing Your Sales Force's 'EQ'
An increasing amount of research has shown that how smart a person is – their IQ – is only responsible for about 10% of their success in business. Instead, the vast majority of business success can be traced to an individuals emotional intelligence – EQ – the extent to which he understands himself, understands others, and uses that understanding in business dealings. No where in business is the importance of EQ more prevalent than in sales. The better a salesperson can understand their customer, the better their chances for success. In this session, Dr. McQuiston talks about EQ, how to better understand yourself, and most importantly how to better understand and approach your customers.

Creating a Customer-Focused Organization
A long-standing interest of Dan's has been to study what makes organizations more customer-focused. In this presentation, Dan outlines the key practices the most customer-focused companies engage in, and offers real-life, practical suggestions for how your firm can do the same thing.

Developing Effective Business Relationships
As more and more businesses today are outsourcing functions and developing partnerships with outside firms, they are finding they need to understand the key concepts behind developing successful business relationships. Presenting the results of his own research, in this presentation Dr. McQuiston outlines the factors that you should consider before entering into such a relationship, the core values and secondary factors that are present in the most effective relationships, and how firm should evaluate the success of the relationship.

Branding Business-to-Business Products and Services
The traditional view of branding a business-to-business product was usually limited to a firm choosing a name for its product and creating and awareness for that product among its customers. However, branding a product or service in the business-to-business sector has evolved from a product-centered approach to a promise-centered approach. In this presentation, Dr. McQuiston draws upon his own research to present how a firm should go about creating a this promise-centered approach and gives some real-life examples of how both domestic and international firms have gone about creating their 'promise.'

Creating A Winning Marketing Plan
All successful businesses have a structured plan for marketing their products. Those firms who attempt to exist without such a plan are doomed to minimal success or even failure. In this presentation Dr. McQuiston outlines his 10-Step Marketing plan which all firms, large and small, can implement to increase their chances for success.
Why Book Daniel McQuiston?


His presentation style will keep your audience engaged and leave them with the tools they need to start increasing sales.
Choose from one of his popular speech topics on marketing and customer care and witness a lasting impact on your participants.
Dr. Daniel McQuiston has been fascinated with all aspects of sales and marketing since his days in sales in the 1970s. This fascination led him to first complete his MBA and then his Ph.D. in marketing from The Ohio State University. As a marketing professor first at Indiana University and now at Butler University, he has won teaching awards at all three institutions as well as similar awards from a number of executive development programs.

Dan is not one of those strict "academic types" who never gets out of the classroom. As an active consultant, speaker, and trainer he is constantly studying the business world for companies who are "doing it right" and communicates those lessons to the participants in his sessions.

One thing about Dan is that he does not have a number of "off the shelf" presentations that he pulls out and uses. Rather, he will work with your group to determine the desired end results for the session and then design a presentation to accomplish those results.

Dan's passion is his family and his obsession is improving the sales and marketing skills of individuals and organizations. He enjoys speaking to any size gathering of people who are looking to improve the way they market their products to their customer groups. His interactive and entertaining presentation style will have a lasting impact on your participants!