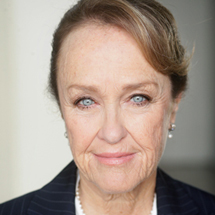 Danielle Kennedy
Sales and Personal Performance Whiz
X
Program Descriptions
How to Win Customers for Life
This program includes: Prospecting by foot, phone, social networking, spheres of influence, and more. Scripts that lead to building trust quickly and converting a prospect to a loyal client. Discovering the truth fast with her quick qualifying and closing methods. Negotiation that leads to satisfying outcomes. After-sale marketing methods and ways to be remembered and receive more repeat business. Marketing and promotion that engages and creates action.

Critical 24/7 Business Plan
How do you create a simple but doable business plan that fits your lifestyle and behavior? How do you keep your prospect pipeline flowing 365 days a year. Danielle's 3 circle formula and multi niche marketing plan sets you on the road to recovery and gives you a big boost in productivity.

Grow Yourself: Grow A Prosperous Career
For sales teams and management who wonder what the next step is, or who face burnout, or who just want to start off on the right foot, this seminar will fill the bill. Kennedy shows you how to work smart both at home and at the office to keep you happy and motivated through all seasons.

Thriving and Surviving in a Challenging Real Estate Market
This is Danielle's newest program for 2010. It gives the specific steps agents need to practice to keep up with changing real estate market conditions. The solid professional knows how to adjust and adapt in any market. Danielle did it and now passes it on. She includes 45 tools to double profits. The tools are both external communication and prospecting skills as well as internal tools for developing mental toughness and a more disciplined work style. Includes cutting edge social networking methods.

How to Double Your Income in Real Estate Sales
This seminar is based on Danielle's book Double Your Income in Real Estate Sales (Career Press) Topics include: Educating the overpriced seller, how to find loyal, qualified buyers, closing methods practiced by the superstars, and the history of real estate investment in the U.S.

How to List and Sell Real Estate
Based on the bible of real estate: How To List and Sell Real Estate: Dominate Every Turn of the Market (30th Anniversary Edition due out in March 2010 Cengage Publishing) This complete guide to a successful real estate career includes: branding--how to become your neighborhood's real estate agent of choice, the breakaway schedule for agents in a slump or starting out new, how acting skills can enhance your client relationships, the newest social networking methods and much more.


Danielle Kennedy is a true renaissance woman. Her body of work spans over 50 years and 4 highly successful careers. Actor, Speaker, Author, Entrepreneur. For 25 years she ranked in the top 1% of high performance salespeople in the U.S. Her sales and marketing practices instigated her authoring 7 popular books, an award winning speaking career that placed her in the National Speakers Association Hall of Fame. For the past 20 years she has become a known character actor, playing U.S. Ambassador Noonan on Season 1 of the Golden Globe nominated show Narcos on Netflix. She has also appeared in Parks and Recreation, How To Get Away With Murder, Grey's Anatomy, CSI, The Mentalist, The Fosters and many feature films. In Los Angeles for her stage work she has received the coveted Ovation Award for her performances. For the past 8 years she has been very involved in Kaiser Permanente's Care Actor program, specializing in playing doctors, patients and video coaching medical personnel to improve their patient care and skills. Kennedy has a BA degree in speech and drama from Clarke University and a masters in professional writing from the University of Southern California. She is married, the mother of 8 children and 5 grandchildren. One of her most popular speeches is "Balancing Acts: Family, Work, Play."