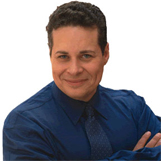 Darryl Davis
Real Estate Trainer
X
Program Descriptions
Attitudes a Top Producer
How to get Your Listings Sold In Today's Market
How to Play with Buyers and Make more sales
How to Dramatically Increase Your Income in Today's Market
Give Yourself a Raise: How to get More Listings at Higher Commissions
The 5 Principals of Creating a Powerful Office
Starting his real estate career at the age of 19, Darryl Davis of Darryl Davis Seminars became a top producer in his first year and as an active associate, generated an average of 6 transactions a month. After a successful sales career, Darryl opened a new office that became the #1 listing and selling office in the first 6 months.

Darryl soon realized that his true joy in life came from coaching others to achieve their goals. He decided to share his ideas with the industry through one-day seminars, workshops & becoming a professional speaker. Realizing these one-day seminars were just a quick fix that didn't make a lasting impact in an agent's production; he created The POWER Program®, the only year-long course for real estate agents.

In 1993 he taught his first class and the agents that graduated went from averaging 15 transactions a year to 35 transactions.Now there are several Power Leaders who teach The POWER Program nationwide to almost 1,000 agents a year. His brand new course, S.U.R.E. Results™(Success is Unlimited in Real Estate) is the only 3-day program that guarantees that agents will earn while they learn!

Darryl is a member of the National Speakers Association. According to this organization, professional speakers average 20 seminars a year, but because of Darryl's growing popularity, he averages over 100.

Darryl speaks with a commitment to the success of others. Unlike most speakers, he moves beyond simple "tips" and "how-to's" and coaches sales people to emulate the effective techniques of top producers. As one radio talk show host put it, "Darryl Davis is a 'Success Coach' for the salesperson"