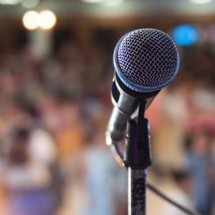 Daryl Johnston
Sportscaster, Former Dallas Cowboys Fullback
X
Program Descriptions
Discovering the Game within the Game
Daryl "Moose" Johnston has both the on-the-field and the sideline perspective of sports as both a Super Bowl winner and a well-known broadcaster and can share stories of both. He is intelligent, articulate, and can speak on any number of sports-related topics or themes including winning, preparation, and teamwork.
Daryl Johnston, nicknamed "Moose" by a teammate who said he was a moose walking amongst a field of deer compared to the other running backs on the team, began his broadcasting career in 2000 during FOX's coverage of the 2000 NFL Europe League. He is now a member of the NFL on FOX broadcast team with Kenny Albert. His other broadcasting credits have included NFL Network, co-hosting Inside the Huddle with Craig James on KDFW-TV, The Daryl Johnston Show on KXAS- TV, as well as the The Moose Call, a weekly radio show on KRLD/KLIF in Dallas. Johnston has contributed time to many charities including the Special Olympics, Children's Cancer Fund, Cystic Fibrosis and Literacy Instruction for Texas (LIFT). Additionally, Johnston is the chairman of "Slant 45", one of the largest community- wide service-learning programs for children in U.S. history and the largest in NFL history. Along with his contributions to charity, Johnston is also a principal at G9 Turf.