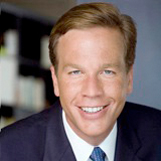 Dave Logan
Building Thriving Organizations
Traveling From
California
X
Program Descriptions
Tribal Leadership
Every organization and company is a tribe, or a network of tribes—groups of 20 to 150 people that form naturally, in which everyone knows everyone else, or at least knows of them. In this highly interactive session, Dave Logan show participants how to upgrade their organization one tribe at a time. The result is unprecedented impact, innovation, and success at hitting key performance goals. At the heart of this session is the principals' ten-year study on 24,000 people (published in 2008 by HarperCollins as Tribal Leadership by Logan, King, and Fischer-Wright) that mapped, for the first time, five stages of corporate culture and the unique leverage points to nudge a group forward.

#BeThisNotThat Turning Managers Into Leaders
People become managers by going through a process of identifying their strengths, planning a course of study, and executing it with discipline. When it comes time for people to become leaders – and amplify their impact – most people try to use the same process, and it fails. Leadership development does follow a flow, but it's opposite of what people think.

In this session, Dave will share simple guides from his upcoming book Be This, Not That: Turning Managers Into Leaders, curated from the best leaders of the past 100 years that helped each make lasting changes in impact and the world. Largely based on 30 years of consulting research and his long-time friendship with transformational leadership guru Warren Bennis, this book provides guides of leadership that have the power to transform careers, businesses and lives.
Dr. Dave Logan is one of the hottest leadership and culture speakers in the medical, healthcare, and hospital world today. On July 1st, 2017 Dave will become the Chief Transformation Officer for a major Health Group (to be announced at that time) focusing on bringing leadership, culture and transformation to healthcare. Dr. Logan knows the inside and out of the future of healthcare and hospital systems, and how to create a solid, elevated organizational culture through effective leadership. He is a 3-time bestselling author on the Leadership topic and our feedback is always that he is one of the best speakers everyone has ever seen.

As a speaker and consultant, Dr. Logan is going "viral" in hospital systems and healthcare companies / organizations including Kaiser Permanente, St. Jude's, St. John's, State Hospital Associations, and many other similarsystems, centers, major hospitals and associations around the country. His latest critically acclaimed book, published in 2016, is called The Best Medicine – A Physician's Guide to Effective Leadership.

The program Dr. Logan started (while Associate Dean at USC) is the "Master of Medical Management (MMM)," a mini Executive MBA for medical doctors. That program has always emphasized the interrelationship between health plans, physicians, and hospitals. It is now in its 16th year of that degree, and graduates are medical directors, CMOs, COOs and CEOs in hospitals, health plans, and medical groups across the country. Some of the early graduates set up hospitalist programs at major hospitals and Academic Medical Centers.

People like Tony Sheih (Zappos), Reid Hoffman (LinkedIn), and Phil Jackson (NBA Legend) all endorse and love Dave and his books because of his huge impact in saving and elevating the cultures of their own organizations! In his New York Times #1 bestseller Tribal Leadership and bestseller The Three Laws of Performance, Dave shows that the success of an organization depends on its tribes, the strength of its tribes is determined by the tribal culture, and how a thriving corporate culture can be established by an effective leader. Dave studies how people communicate within an organization — and how to harness our natural gifts to make change within organizations.

Note that while Tribal Leadership is a general management/leadership book (read by managers, principals, moms, and church pastors, not just CEOs), he opens the book with the story of a hospital (Griffin in CT). His co-author of that book is an MD, and had several chief medical officer roles at hospitals in Colorado before becoming president/CEO of MGMA.

Dave is on the faculty of the American Association of Physician Leadership (formerly called the American College of Physician Executives), and has been for probably 12 years. His course is usually their highest rated.

Some of the best and earliest data supporting a population health model comes from the state of Nevada, when a set of medical groups—now part of DaVita Medical Group—went directly to health plans and worked out capitated models of care. Their plan made the hospitals whole (unlike many efforts then and now), as they reduced hospital admissions and readmissions. They credit much of their success to sending their top medical leaders (administrators and clinicians, many from hospitals) through a Leadership Institute that Dave ran for 5 years at Healthcare Partners. In Dr. Abdou's words, "people came back as citizens and full participants, instead of tourists."

His focus is now creating a new landscape—with new strategies, systems/processes, structures and work cultures—that make everyone whole while repeating the benefits of successful population health management. Hospitals need to be at the center of this transformation.

He wrote The Best Medicine with a superstar at Cedars-Sinai (hospital). His titles include:
Surgeon-in-Chief
Chair, Department of Surgery
H and S Nichols Distinguished Chair
Vice Dean, Academic Affairs
Vice President, Interventional Services
Books
Tribal Leadership