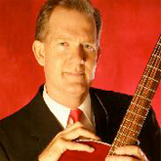 Dave Timmons
Six String Leadership
X
Program Descriptions
Six String of Leadership
They'll Follow You Anywhere
The Breakthrough Sales Leader
Lead, Follow, or Get Out of the Way
The Breakthrough Service Leader
Dave Timmons helps people acquire and inspire breakthrough results through the Art of Six String Leadership. During his 25-year banking career, Dave was a Senior Vice President with two Fortune 500 banks, leading teams as large as 7,500 employees to breakthrough sales and service results. His expertise in leadership, sales, customer satisfaction, and process improvement has earned him numerous awards and recognition throughout his career.

As a singer, songwriter, and corporate recording artist, Dave performs original songs within his leadership programs to add energy and entertainment value. Custom-written songs are also available to complement meeting themes, slogans, and objectives.

Dave is co-author of Magnetic Leadership© and Fantastic Customer Service Inside and Out©. He is also a contributing author to Chicken Soup for the Soul® of AMERICA with his stirring poem titled Last Call.

Dave is a graduate of Indiana University's premier Business School and a native of Indianapolis Indiana. Some interesting facts about Dave: He can ride a unicycle and juggle (not at the same time); He has made 100 free throws in a row; His first concert was The Jackson Five; His first car was a 1965 Ford Mustang; His favorite movies are Jaws, Hoosiers, and Forrest Gump.