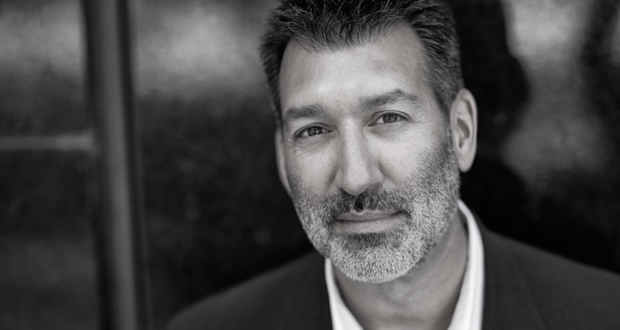 David Avrin
Internationally Renowned Marketing/Branding Keynote Speaker & The Visibility Coach
X
Program Descriptions
Customer Experience is the New Competitive Advantage
What Works, What Doesn't and Why it Matters More Than Ever
The greatest source of lost revenue for your business is the prospect you never knew about. They clicked away without buying, drove past without stopping in, or hung up on your voice mail system. Worse yet, you have no idea who they were, or how many there were. So, how do you earn and keep customers when patience is short and alternatives are only a short drive or a click away? In this hard-hitting and entertaining presentation, popular Customer Experience and Marketing expert David Avrin, CSP will shine a light on the monumental shift in purchasing behavior and expectation, while showing your team everyone's role in eliminating barriers, engaging prospects and creating Customer Experiences worth sharing.

Visibility Wins!
How to Attract the Best Customers and Create an Army of Raving Fans
It's time to face facts: competition in business is brutal, choices are vast and quality abounds! Being great at what you do is no longer a differentiator — It is merely the entry fee. Today, winning in business is about earning and leveraging competitive advantages. In this highly entertaining, thought provoking and actionable presentation, business marketing and branding veteran David Avrin, CSP will show you and your team how to discover or create meaningful differentiators to gain visibility, earn mind-share and build your brand.

It's Not Who You Know, It's Who Knows You!
How to Build Your Business by Building Your Brand
With so many choices confronting your prospective customers and clients, the question is: Why should they choose you? In his eye-opening, energetic and entertaining signature-presentation, internationally-renowned marketing expert David Avrin – The Visibility Coach, will reveal what it truly takes to recognize and promote your true competitive advantage while building a category-leading brand identity. Based on the lessons in his breakout book: It's Not Who You Know, It's Who Knows You! David Avrin's eye-opening and engaging presentation will leave you with a new perspective of what it takes to stand out and a head full of new ideas and actionable strategies to become top-of-mind with your top prospects.

Live Your Brand!
How Everything You Do, and Don't Do at Work Impacts Your Organization and Your Job
When it comes to a company's brand, everything – and EVERYONE matters. Each interaction, every project and all your daily activities helps to reinforce how your customers, clients and even competitors see you. In this enlightening and entertaining presentation, international marketing and branding expert David Avrin will show your team what their role is in supporting and reinforcing your brand promise. Through a combination profound lessons, engaging stories and eye-opening example of companies that do it right, David will show your team how to deliver on your brand promise each and every day. They'll walk away with a clearer sense of purpose and their role in supporting your mission and building your business.
Why Book David Avrin?


International marketing speaker, branding guru and top-selling author David Avrin brings his high-energy and content-rich signature presentations to audiences around the world.


An in-demand business marketing speaker, David shows business owners and entrepreneurs how to uncover and promote their true competitive advantage.
Business Marketing and Branding pro David Avrin is known internationally as the "Visibility Coach." An in-demand keynote speaker, author and executive coach, David Avrin brings his highly-informative, thought-provoking and always entertaining business marketing programs to audiences across North America and around the world including: Singapore, Bangkok, Bangalore, Melbourne, Brisbane, Antwerp, Buenos Aires, Monaco, London and Dubai. He is the author of three books including the Amazon best-seller: It's Not Who You Know, It's Who Knows You! (© John Wiley & Sons).Always among the highest-rated speakers at every conference and event where he presents, David Avrin doesn't just deliver from the platform, he hits it out of the park - every time.