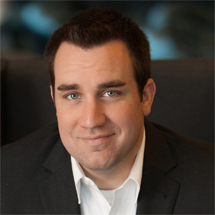 David Burkus
How Leading Organizations are Upending Business as Usual
X
Program Descriptions
A Better Way To Build Teams
Why do some individuals and teams seem like star performers, while others barely shine? Using a variety of stories, case studies and scientific research, David Burkus reveals that what makes a high-performing team isn't just who's on it, but also how it's built. He explains how famous inventors, outstanding companies—even Broadway stars—benefit from focusing not just on making their teams work, but also on building their network. Audience members will learn how to determine if they've got the right team around them, and how to leverage their network to boost both the team's and the organization's performance. Forget the ropes courses and trust falls: there's a better way to build teams.

Lead Different
When do best practices actually hinder our ability to lead? According to thought leader and management professor David Burkus, they almost always do. Using evidence from behavioral economics and social psychology paired with case studies from the world's leading companies, Burkus shows how the best practices and policies are often counterintuitive and offers practical ways to find out if your management needs new management. The best leaders lead differently.

The Myths of Creativity
Why are some people consistently creative and others strikingly unoriginal? What holds people and teams back from reaching their creative capacity. The answer, it turns out, has to do with the stories that we tell – the myths that surround creativity and innovation.

Burkus targets the various faulty beliefs we apply when trying to encourage creativity and offers well-researched facts in their place. Using insights from the wealth of research on individual and organizational creativity, Burkus provides practical implications and realistic strategies for encouraging creativity and innovation that are tailored to the specific needs of the audience.

The Myths of Creativity in Education
Why is it that children act so creatively and so few adults engage their creativity? Dr. David Burkus considers the role of education through the various myths that affect our understanding of what explains creativity and how to enhance it in students and adults. Using insight from the wealth of research on organizational creativity, Burkus provides practical implications and realistic strategies for teaching creativity.
David Burkus is a bestselling author and management professor. In 2015, he was named one of the emerging thought leaders most likely to shape the future of business by Thinkers50, the world's premier ranking of management thinkers.

His latest book, Under New Management, challenges the traditional and widely accepted principles of business management and proves that they are outdated, outmoded, or simply don't work — and reveals what does.

He is also the author of The Myths of Creativity: The Truth About How Innovative Companies and People Generate Great Ideas. David is a regular contributor to Harvard Business Review and Inc magazine. His work has been featured in Fast Company, the Financial Times, Bloomberg BusinessWeek, and CBS This Morning.

David's innovative views on leadership have earned him invitations to speak to leaders from a variety of organizations. He's delivered keynote speeches and workshops for Fortune 500 companies such as Microsoft, Google, and Stryker, in-demand conferences such as SXSW and TEDx events, and governmental and military leaders at the U.S. Naval Academy and Naval Postgraduate School. He's also the host of the award-winning podcast Radio Free Leader.

When he's not speaking or writing, David is in the classroom. He is associate professor of management at Oral Roberts University, where he teaches courses on organizational behavior, creativity and innovation, and strategic leadership. In 2015, David was named one of the "Top 40 Under 40 Professors Who Inspire." He serves on the advisory board of Fuse Corps, a nonprofit dedicated to making transformative and replicable change in local government.

Under New Management
What's the best way to build and lead teams? Do the best companies really put their employees' welfare first, and their clients second? Do performance reviews actually improve performance?

Burkus challenges many of the long-established principles of management and leadership. Drawing on decades of research, Burkus has found that not only are many of our fundamental management practices wrong and misguided, but they can be downright counter-productive. These days, the best companies are already breaking the old rules. From sharing salaries openly, to abandoning performance reviews, to putting management in the hands of the whole company, the revolutionary insights Burkus reveals are convincing companies to leave behind decades-old management practices and to implement new ways to enhance productivity and morale. Audience members will walk away with evidence-based strategies and real world examples to drive performance and build stronger teams.