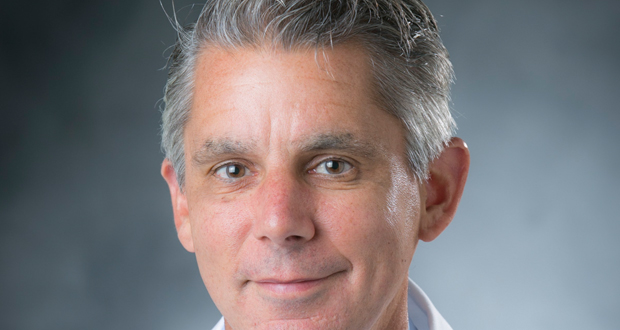 David Casarett MD
Professor of Medicine, Author
Traveling From
North Carolina
X
Program Descriptions
How cannabis works: The science of a weed
An engaging dive into the science of one of the oldest—and most popular medicines in the world.

Medication or weed: Does medical cannabis work?
The $10 billion question. What are the benefits of cannabis? What are its risks?

The new frontier: Ethical challenges of medical cannabis
Cannabis isn't new, but its legalization is creating ethical challenges and headaches for doctors, regulators, and policy-makers.

Cannabis and opioid addiction: More of the problem or part of the solution?
In a nation reeling from the opioid epidemic, cannabis seems like an easy solution. Is it the panacea that people claim? Or are we trading one addiction for another?

The uncomfortable cannabis conversation: How to talk to your doctor about medical cannabis
No one wants to talk to their doctor about cannabis, and certainly no one wants to ask their doctor for a prescription. Here's haw to have that conversation well.
Why Book David Casarett?
David Casarett asks: What if mainstream health care operated more like a medical marijuana dispensary?
David Casarett MD MA is a palliative care physician and health services researcher whose major research interest is understanding and improving the way that health systems care for patients near the end of life. His work has included studies of hospice and hospice alternatives, as well as a randomized controlled trial of a decision aid to improve end of life care. Dr. Casarett has been the PI for a nationwide study to develop a valid and reliable technique to assess the quality of end-of-life care, as well as for NIH- and VA-funded projects to understand how end-of-life services can be more patient-focused. Dr. Casarett was the Principal Investigator for CHOICE (Coalition of Hospices Organized to Investigate Comparative Effectiveness), a national research network whose goal is to define safe and effective hospice care. He was also the recipient of a Center for Medicare and Medicaid Innovation grant for a program (CLAIM: Comprehensive Longitudinal Advanced Illness Management) to improve the care of patients with advanced cancer. Dr. Casarett's research has been supported by the VA, NIH, AHRQ, the American Cancer Society, the Paul Beeson Physician Scholars Program, and by grants from the Hartford Foundation, the Aetna Foundation, the Commonwealth Fund, and the Greenwall Foundation.

He is a professor of Medicine at Duke University and the Chief of Palliative Care for Duke Health where he directs the Duke Center for Palliative Care. He is a recipient of the Presidential Early Career Award for Scientists and Engineers, the highest honor given by the US government to researchers in the early stages of their careers.

Dr. Casarett is the author of more than 140 articles in journals including JAMA and The New England Journal of Medicine. His writing has appeared in print and online in Salon, Esquire, Discover, Newsweek, the New York Times, and Wired. Dr. Casarett is also the author of three non-fiction books, the most recent of which was Stoned: A Doctor's Case for Medical Marijuana, published in 2015 by Penguin Random House.

Dr. Casarett is the principal of Cannabis Outcomes, a full-service research and consulting group focused on bringing methodologic expertise to medical cannabis research and care delivery. His work in the cannabis space has included founding roles in startups that focus on growing/dispensing (Curio Wellness; CleverLeaves), genetic testing (MelixGx), data tracking (Evio Labs), and research (Zelda; Clinicann).
Books