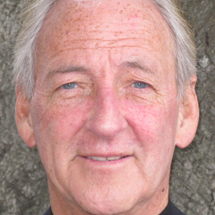 David Miln Smith, PhD
Adventurer as Coach, Challenge the Limits
Traveling From
California
X
Program Descriptions
Catching a Second Wind The Joy of Risk – The Thrill of Reward
Most of us will do almost anything to avoid admitting fear. We procrastinate, delegate, delay, fan the flames of conflict or regret not taking action. David translates his real life adventures into useful knowledge and greater rewards. The audience recognizes the potential for deeper commitments, higher performance and leaves with the feeling of being fully alive.

Mastering change means mastering ourselves - working with various inner dimensions known to all but not often named. Most of us will do almost anything to avoid admitting we feel fear. We procrastinate, delegate, delay, fan the flames of conflict, or regret and fall into inaction. According to risk-taking expert David Miln Smith, fear can be a potent life-giving energy that gets us to our goals - if we understand what to do with our fear. We can celebrate the greatest obstacles in our paths because they are the promise of even greater wins in the long run. This is the spirit of adventure and the lifelong theme in the soul of this extraordinary man, who knows from personal experience that fear is a gift.

This is the perfect program to either open-up or wrap-up any conference, especially those presenting new ways of doing business, launching a new product, or rewarding excellence. David spins captivating adventure stories framed for business audiences. This substantive talk reveals the secrets of successful risk- taking and incorporates team-building as a key strategy. An instructive look at how fears can hold us back, or launch us forward in any area of our lives - professionally, personally, physically, emotionally, mentally, and/or spiritually. Motivating, instructive, and inspiring. Lots of audience participation. Talks are customized for clients based upon corporate goals.

Stay Excited About Life - A New Vision of Aging
This program is about living to your fullest to kick-start and discover resources, ideas, concepts, exercises, projects, alternative healing for you to begin or continue on a path to health and longevity.

The stability of the old meets the energy of the new. Hot, new, innovative, creative, remarkable, different, amazing breakthroughs in science, disease control, procedures, attitudes, debunking beliefs and myths which have permeated the understanding of aging are beginning to be blown away. Research, experiments and field experiences result in a new world extending longevity into higher numbers throughout the globe.

We will investigate the data regarding how, why and what is contributing to the boom in living longer. Yet is living longer better? Better define living. Unfortunately for many people living longer can be expressed as "waiting to die."
That is exactly why quality of life needs to accompany quantity of years.

Journey to Shangri-La with Photos
What is the secret of Longevity? Is a Shangri-La possible, a place of eternal youth? Shangri-La is a fictional territory made famous in the 1930s novel Lost Horizon. A mystical, harmonious place hidden in the Himalayas untouched by society which led to usually high longevity.

Do the fabled Hunzans know the answer? They live in one of the main pockets of high longevity that have been identified by modern scientists as the real life Shangri-La. In the high, austere valleys of the western Himalaya, they regularly live active lives to age 100. When going to the grocery store involves a trek with an over 4,000 foot elevation change, you're going to stay active until late in life. The Hunzans enjoy strong family connection and a disease-free lifestyle. Stanford researchers came up with an interesting label for living a long, productive, energetic life ending with a short illness, like a heart attack, and death. They call it "compressed morbidity."

David is one of the few to have visited this remote locale. By the end of this presentation, David reveals not only the secrets of the Hunzans, but the research he's done over the past thirty years as a doctor in Health & Human Services, finding answers to increasing "Quality of Life and Quantity of Years."
Why Book David Miln Smith, PhD?


He's made a career out of accomplishing "impossible" feats, swimming from Africa to Europe, trekking the Sahara solo, and kayaking 2000 miles down the Nile.
David Miln Smith is an athlete, adventurer, author, explorer, teacher, and speaker who connects risk taking to business, personal life, and growing the brain. With an adventurous career over three decades, he is the first person to swim from Africa to Europe, a journey Life Magazine called "the Everest of marathon swimming," and has challenged bulls in the rings of Spain and rhinos in the bush of Kenya. The Today Show called him "the King of the Risk Takers." He is a pioneer in adventure sport, multi-sport, wilderness therapy, and "personal best." David became the youngest Eagle Scout in history at age 12 1⁄2. He graduated summa cum laude from the University of West Florida and holds a Ph.D. in Health and Human Services dealing specifically with risk taking and its effects on human behavior.

For 25 years, Dr. Smith has addressed CEOs and senior management at Fortune 500 companies as a keynote speaker motivating courage to change. For 27 years, he worked with schizophrenic patients using yoga-based exercise, psychodrama and led 54 rigorous wilderness adventures on the Appalachian Trail. For 20 years, he has given over 400 four-hour presentations to ex-convicts motivating them to "get a job" instead of "do a job." He has also worked with convalescent senior patients in their last moments. Dr. Smith is the author of three books: The East/West Exercise Book, HEALING JOURNEY: The Odyssey of an Uncommon Athlete, and HUG THE MONSTER: How to Embrace Your Fears and Live Your Dreams.