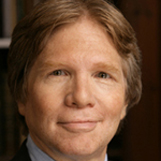 David S. Rose
World Conquering Entrepreneur
X
Program Descriptions
Everything You Think You Know…Is Wrong!
What is The Singularity…and Why Should I Care?
Introduction to the Internet…for Grown Ups
The Essence of Entrepreneurship
How To Finance Your Startup
Introduction to Angel Investing
Venture Capital Pitch Boot Camp
Executive Presentation Workshop
Persuasive Sales Communication
David S. Rose, described by BusinessWeek as a "world conquering entrepreneur," is a technology visionary and investor who has founded or funded over 75 pioneering companies that are helping to define the future. An Inc. 500 CEO heralded by Crain's New York Business as a "Top Dog in Tech," he is a dynamic keynote speaker on the topics of future technology, venture investing, entrepreneurship, and presentation skills.
From Mr. Rose' initial involvement with the first online communities in the 1970s, through founding one of the first personal computer training companies in the 1980s, one of the first wireless data information networks in the 1990s, and the first global angel investing platform in the 2000s, he has consistently been at the forefront of innovation in both business and technology.
David S. Rose is Chairman and CEO of Angelsoft, which operates the international standard collaboration platform for early stage angel investing. He is Managing Principal of Rose Tech Ventures, one of the country's leading seed stage investors. He is Chairman of New York Angels, the largest and most active angel investment group on the East Coast and he is Chairman of private equity firm Egret Capital Partners. In addition, he is the Track Chair for Finance and Entrepreneurship at Singularity University, the Google/NASA sponsored graduate program training the next generation of technology leaders.
Mr. Rose is a member of the boards of directors of KoolSpan, Inc., Panjiva, Pond5, Comixology, and Magnify Networks. He also serves as an active early stage investor in companies including Ambient Devices, BioScale, CE Interactive, DropIO, eJamming, Mashery, Metaphor Solutions, Space Adventures, VideoEgg, and over four-dozen other early stage ventures.
Among the fields in which David S. Rose has been actively involved as an executive, board member or investor are: wireless communications, technology-enhanced real estate, consumer electronics, international finance, social networking, space tourism, user-generated content, robotic pets, online video, mobile network security, biological testing, electronic music, citizen journalism, out-of-home advertising, fiber-optic networking, concierge medicine, online marketing, and interactive voice response.
Well known in the business startup community for discovering and mentoring high-potential entrepreneurs, Mr. Rose has been profiled by BusinessWeek as "The Pitch Coach" for his ability to help CEOs perfect their fundraising skills. He is a regular speaker at Yale, Harvard, and Columbia business schools, and was named 2009 Mentor of the Year by New York University's Stern School of Business. He is a guest expert on MSNBC's Your Business, and a columnist for American Venture magazine.
A native New Yorker, David S. Rose has a BA from Yale and an MBA in Finance from Columbia Business School. He is an Associate Fellow of Pierson College at Yale University, a member of the Entrepreneurship Advisory Board of Columbia Business School, and a Lifetime Professional Member of the World Future Society.
Audience comment from New York Entrepreneur Week
"Just wanted to thank you for the presentation today... I found it not only thorough and straight forward, but extremely informative and helpful as well. I realized every adjective of the entrepreneur from dedication to agony, failure to extraordinary success, has been my motivation for pursuing this career path.
Then you said everything I needed to hear to continue the momentum of the past couple weeks. You reminded me that I was in a place where entrepreneurship is celebrated, not reprimanded; you reminded me of all the incredible opportunity I have just by being here, in NYC; and you reminded me of all the resources I have at my fingertips
I'm looking forward to my first $1MM and now I am sure I have all the tools necessary to make it a reality, I just have to put in the time and hard work."