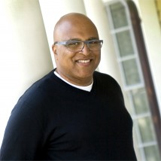 David Tarver
Tech Innovator & Entrepreneur
X
Program Descriptions
My Story: How I Built a Multi-Million Dollar Tech Company From the Ground up!
Are you Ready for Entrepreneurship?
The Million-Dollar Idea: Find it, Test it, do it
Keep 100%: Finance your Business Without Giving Up Ownershipp!
Turbocharge Your Career: Act Like an Owner
Taking the Plunge: When it is Time to Leave the "Safe" Corporate job?
Don't Fear Failure – Use it!
Beyond the "isms": Building a Powerhouse Multicultural Organization
Turboocharge Your Organization: Act Like a Startup
Should my First job After College be a Startup?
David Tarver was born and raised in Flint, Michigan. Transferring from General Motors Institute (now Kettering University) after two years, he received bachelor's (1975) and master's (1976) degrees in electrical engineering from the University of Michigan in Ann Arbor, then went to work for AT&T Bell Laboratories in Holmdel, NJ. Tarver left Bell Labs in 1983 to start Telecom Analysis Systems (TAS) in his basement with two colleagues. In 1995, he engineered the sale of TAS to Bowthorpe (now Spirent) plc for $30 million. From 1996-99, Tarver spearheaded the creation of a $300 million Spirent telecommunications test equipment business. He left Spirent as president of the telecom equipment business unit at the end of 1999 to pursue community service and family interests.

In 2001, Tarver founded the Red Bank Education and Development Initiative (Red Bank, New Jersey). The community-based not-for-profit catalyzed dramatic improvements in academic performance and opportunities for Red Bank children. He has also served on the National Advisory Committee for the University of Michigan (U-M) College of Engineering, the National Commission on NAEP 12th Grade Assessment and Reporting, the U-M Alumni Association board of directors, the Red Bank Board of Education, and several other civic and not-for-profit organization boards. In 2007, he returned to Michigan, where he resides with wife Kishna Sharif Tarver and daughter Nadiyah.

David is currently lecturing in the U-M College of Engineering Center for Entrepreneurship (U-M CFE), advising and supporting entrepreneurs and entrepreneurship programs throughout Southeast Michigan, and conducting a speaking tour in connection with his recently published book, Proving Ground: A Memoir.
Books

Proving Ground