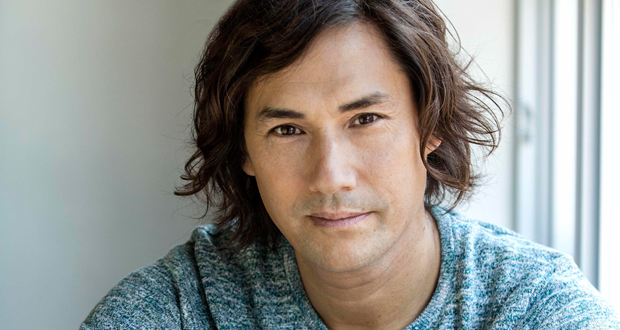 David Usher
Keynote Speaker, Author, Musician
X
Program Descriptions
Unlock Your Creativity and Change Everything!
When innovative companies like 3M, Cisco, Pepsi, Deloitte, Ubisoft and SAP want to re-inspire creativity in their employees and executives they bring in David Usher. David doesn't just talk about creativity. In his dynamic presentation, he electrifies audiences and demonstrates that creativity and creative success is a learnable skill that anyone can master. Drawing from his unique experience as a multi-platinum, 4 time Juno award winning musician, best-selling creativity author and as the founder of the artificial intelligence creative studio Art + Icons, David defines the path that companies and institutions can follow to reboot their creativity in this brave new world of disruptive change.

Using examples from inside the disruption of the music business by the digital economy to his experience at the forefront of the artificial intelligence revolution working with companies like Google Brain, David reveals why now more than ever creativity and innovation is the only way forward and your last, best competitive advantage. His interactive keynotes use live music, video, improvisation, technology, and humour to show audiences the steps they can take to jumpstart their creative process in their work and their lives.
Born in Oxford England, David Usher lives in Montreal with his family but works and travels all over the world. He is an artist, best selling author, entrepreneur and keynote speaker. As a musician he has sold more than 1.4 million albums, won 4 Junos and has had #1 singles singing in English, French and Thai.

When David is not making music, he is equally passionate about his other life, as a Geek. He is the founder Art and Icons, an artificial intelligence creative studio working with companies like Google Brain, and focused on building the interface between artificial intelligence and the human experience.

David is also the founder and creative director of the non-profit, the Human Impact Lab at Concordia University. The Lab uses interactive storytelling to reimagine the story of climate change and the second machine age. David is the co creator (with Dr. Damon Matthews) of the Climate Clock: Adding the metric of time to the story of climate change.

David has a degree in political science from Simon Fraser University and his book on creativity and the creative process, Let the Elephants Run • Unlock Your Creativity and Change Everything is out now.