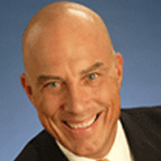 David Yoho
One of America's Most Respected Business Advisors
X
Program Descriptions
Negotiating Higher Prices in Competitive Markets
More & Better Appointments
Successful Tele$elling
Dominating Your Territory with Database Marketing
The M & M Game Plan - Managing, Motivating and Training
The Ultimate Hiring System - Hiring the Best Salespeople & Keeping Them
Boosting Sales and Profits with a Strategic Plan
With more than 2500 speeches and seminars under his belt, David Yoho has been captivating executives, managers, sales people and business owners for decades with his energetic, fast-paced messages.

David works with organizations that want to command higher prices in competitive markets. Through his leadership, your business will learn effective strategies to outsell, outmaneuver, outhustle, outthink, outperform and out-negotiate the competition.

His experience in recognizing and solving business dilemmas has helped hundreds of individuals and businesses alike to capitalize on new strategies that will help improve differentiation and positioning at the sales level, integrate more effective selling tools, improve closing rates, use persuasive correspondence and maximize account retention and minimize turnover.

A member of the CPAE Speaker Hall of Fame since 1999, his programs are guaranteed to be humorous, entertaining and highly customized for your needs. He has created more than 300 audio and video training programs that also educate and motivate organizations and industries of all types.

When David is not motivating on the business stage, he has often taken his skills to the acting stage where he has appeared in several movies and theatre productions. He is an inspiration on the football field as well as a middle school football coach. He makes his home in Louisville, Kentucky with his beautiful wife Annie and his teenage son Isaac.