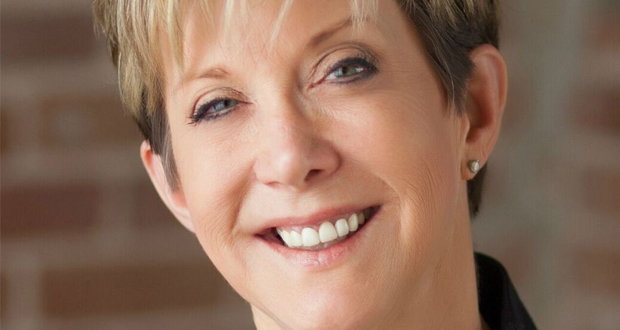 Dayna Steele
Grow Your Business Using Rock Star Principles of Success
X
Program Descriptions
Find Your Inner Rock Star - Educate, motivate and rock your audience with the rock star principles of success
Grab A Seat At The Table - Dayna takes her unique perspective working in the traditional all male rock world, creating a NASA e-commerce operation from the ground up. and running for Congress in Texas to help your team overcome fear and ask for more
The Rock Business - Learn from the rock stars who are still on stage, selling out and keeping the customers happy and the band together. Choose from Melissa Etheridge, Gary Pihl (Boston), Earl Slick (David Bowie), Tom Petersson (Cheap Trick), others based on availability
What's a Rolodex? Learning to leverage a lifetime of contacts for sales, customers, and more.
Why Book Dayna Steele?
She takes her rock star stories and turns them into your story – for the best customer service, improved individual performance, recognizing business trends, great leadership, improved sales, and stronger teamwork.


She is a leading authority on business success trends and networking and uses her knowledge to help others triumph.


She has a unique view of success and work ethic as a Hall of Fame rock radio personality, creator of the first NASA e-commerce operation and aerospace executive, author of several books including Rock To the Top: What I Learned About Success From The World's Greatest Rock Stars, and she was a candidate for US Congress in 2018.
Daily Success CEO Dayna Steele is known internationally as the Rock Star Speaker with her true rock star stories, the pictures to back them up, and her countless success tips reaching thousands of people and companies every day on Your Daily Success Tip.

A top-rated keynote speaker on effective leadership, productive teamwork, customer service, employee engagement, and innovating for the future, Dayna inspires and creates success strategies for each audience based on what she learned from the world's greatest rock stars during her 20+ year career as a Hall of Fame rock radio personality.

ABC News has called her advice "ridiculously sane in an ever-complicated world." Reader's Digest Magazine named Dayna one of the "35 People Who Inspire Us." She was also designated one of the "100 Most Important Radio Talk Show Hosts" by Talkers Magazine and nominated as "Local Radio Personality of the Year" by Billboard Magazine.

Dayna's affinity for creating entrepreneurial enterprises has launched a diverse slate of businesses including The Space Store, the world's largest space-related e-commerce venture; Smart Girls Rock, giving laptop computers to high school students in need; and, Steele Media Services, a marketing consultant company. Her large fan base of "Steeleworkers" follow her daily success on Facebook, Twitter, LinkedIn, YouTube, and Instagram.

Her book titles include Rock to the Top: What I Learned about Success from the World's Greatest Rock Stars, 101 Ways to Rock Your World: Everyday Activities for Success Every Day, Surviving Alzheimer's With Friends, Facebook and a Really Big Glass of Wine, the 101 Ways to Rock Your World book series and the 11th anniversary edition of her first book titled Rock to the Top - It Now Goes to Eleven.

Dayna lives in Houston, Texas. She is a member of the Screen Actors Guild, is a Broadway investor, and is currently working on her next book about her 2018 run for Congress.
Books