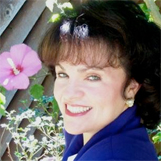 Dr. Debra Peppers
National Teachers' Hall of Fame
X
Program Descriptions
Stress Management
In this high paced society in which we live, everyone needs practical tools and guidelines for getting or keeping the momentum going. Dr. Peppers has the right prescription by incorporating both research and humor, while leaving the audience with real guidelines for personal as well as professional application. Learning how our physiological and intellectual responses are often dictated by our emotions, we learn to realize the enormous amount of time and energy we spend on the petty things that don't really matter. Dr. Peppers incorporates the "urgent vs. the important", rekindling enthusiasm, and practical tools for not internalizing situations. Most content, peaceful, joyous people have several traits in common, and most are acquired not innate. The audience will learn how to play upon their strengths, find their niche, and develop the style best suited to them to enjoy where they are on the way to where they're going!

Health/Wellness
All of us sometime feel like our lives are chaotic and out of control. But we cannot properly function when we are constantly overwhelmed and overextended. Dr. Peppers compares our hectic lives to a balancing act as she shares practical information for much needed relief. Whether you're a stay at home mom managing a household, a career person balancing work and family, Debra presents keys that will help you learn to dissect your time and as you value experiences, and find time to live with more joy, vitality and peace in the midst of a chaotic world. Debra will provide you with the keys to reduce stress and find greater balance in your complicated, stressful life. Most of us are more able to help our friends and family than we are ourselves and need to bring ourselves back into the equation. Even when we think we have no time, me must begin to attend to our forgotten needs and longings. Dr. Peppers teaches we must balance our responsibilities to others with responsibility to ourselves, obligations with enjoyment, work with play, and activity with rest. The audience is inspired to reduce stress, restore sanity, and find greater balance and fulfillment in everyday life.

Leadership
Like it or not, each of us is called to be a leader in some capacity-in the home, the workplace, or the community. If leaders are "born" that way why do so many who achieve leadership status seem the most unlikely? Most great leaders have several traits in common: and most are acquired not innate. In this motivational presentation Debra teaches the audience how to play upon their strengths, find their niche, and develop the style of leadership best suited to them. From an office worker to the president of a company, from a teacher leading a classroom to the superintendent leading a district, the measure of one's success as a leader, is not in what you get others to do but how well you can lead them to do it. Dr. Peppers encourages the audience to realize that the particular leadership role we each hold, is both a responsibility and an exciting opportunity to encourage others by example as we all achieve a higher degree of success!

Communication
We often hear the saying, " It's not what you say but how you say it." Dr. Peppers demonstrates in this program that both are important! In today's society it is more crucial than ever to develop plans to be proactive rather than reactive in any interaction with others, whether in the workplace, at home or in the community. Dr. Peppers teaches the audience have strategies for remaining professional and calm, while responding with confidence. She also shares how to establish positive relationships, to de-personalize and redirect conversation when needed. In ourfast paced and highly technical world, Debra emphasizes that both written and oral communication must be addressed. She stresses the importance of. both verbal and non-verbal communication "do's and don'ts" in the areas of tone, body language, facial expression and gestures. We all have areas of communication where we can improve and in today's society it is crucial we learn to integrate them both personally and professionally.
"Troubled Teen to Teacher of the Year" read a headline when Dr. Debra Peppers, upon retirement from teaching high school in St. Louis, was one of only five inducted into the National Teachers' Hall of Fame. This honor was presented to her in Washington DC by the Secretary of Education, where she also appeared on CNN, C-Span and Fox News. An author, university instructor and current host of a TV talk show, "Outreach Connection", Debra also hosted a weekly TV segment called "Shakin' the Salt with Dr. Peppers" and for ten years hosted a daily 3-hour radio program, "Talk From The Heart With Dr Debra Peppers". She interviewed celebrities from the President of the U.S. to rock stars. Debra has also written a monthly column for a St. Louis newspaper and has been featured in numerous books and publications, including five versions of Chicken Soup for the Soul, Best Classroom Practices, Embrace of a Father, A Cup of Comfort, Living Your Dreams, The Master's Hand and her own It's Your Turn Now! As keynote presenter at the Crystal Cathedral's International Women's Conference, her speech won a national award with the National Federation of Press Women. A member of the National Speaker's Association with a BA in English/Speech, an MA in Education and a Ph.D. in Communication, Dr. Peppers has been speaking professionally for over 25 years and has amassed over 100 honors and awards. Dr. Peppers grew up in a traditional family but at sixteen, weighing 250 pounds, she dropped out of high school, experimented with alcohol and drugs, ran away from home and could have "fallen through the cracks". But with her parents' love, the encouragement of a teacher, and her eventual faith, her life turned around. Having lost over 100 pounds and earning a PhD., Debra motivates and inspires audiences all over the world by sharing tools and strategies from research, successful programs, and personal application. She leaves the audience laughing, crying and standing in ovation for Dr. Peppers is the "Real Deal!"
Books

It's Your Turn Now!