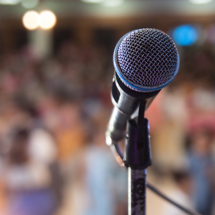 Delisha Milton-Jones
Olympic Gold Medalist - Women's Basketball and WNBA Star
Traveling From
California
X
Program Descriptions
Motivational talks and appearances
Delisha Milton-Jones is a champion who knows how to embrace victory as well as deal with adversity and disappointment.

After earning her place on the 2004 USA Women's Basketball Team, Milton-Jones suffered severe knee injuries and was unable to compete.

A member of the gold medal winning 2000 U.S. Olympic and 1998 and 2002 USA World Championship squads, Milton-Jones helped USA Basketball teams earn a total of six gold medals - the only color of medal Milton-Jones has ever known.

Involved in USA Basketball since the '94 Festival, Milton-Jones has been a member of various USA National Teams, including the 1999-00 squad that compiled a 38-2 record and earned the 1999 U.S. Olympic Cup and the USA Basketball International Invitational titles prior to Sydney, the 1999 USA National Team that compiled a 4-1 record during its Winter European Tour, the 1998 USA National Team that rebounded to win its final two games and finish with a 2-3 record against host Australia, and in 1997 Milton-Jones helped the U.S. capture the USA Basketball Women's International Invitational title. In 91 games played for USA Basketball, Milton-Jones has posted averages of 6.8 ppg. and 3.9 rpg.

The No. 4 pick overall in 1999 by the Los Angeles Sparks, Milton-Jones in 1997 was selected as the No. 2 pick by the ABL Portland Power before beginning play in the WNBA two years later.

In 2003 Milton-Jones helped the Sparks to a 24-10 record as L.A. advanced through the playoffs to the Finals. She finished ranked 14th among league leaders in scoring (13.4 ppg.) and upped her scoring to 14.6 ppg. during the playoffs, including an average of 18.7 ppg. in the Finals.

In 2002 Milton-Jones aided the Sparks to a 25-7 record and a first place finish in the Western Conference, while averaging 11.3 ppg. Ending the year on a high note, Milton-Jones and the Sparks went through the WNBA playoffs undefeated en route to their second consecutive league title.

A 2000 WNBA All-Star, in 2001 Milton-Jones averaged 10.3 ppg. and 5.3 rpg. to help lead the Sparks to a 28-4 record and a first place finish in the Western Conference. Recording 12.3 ppg. and 6.3 rpg. during the playoffs, she helped the Sparks collect the conference title and the WNBA championship. In 1999 Milton-Jones averaged 9.8 ppg. and 5.3 rpg. as the Sparks reached the Western Conference finals.

Prior to signing with the WNBA, Milton-Jones in her first season with the ABL averaged 11.9 ppg. and 6.9 rpg. as a member of the '98 ABL Western Conference champion Portland Power.

Milton-Jones spent the 2001-02 season playing alongside 2000 Olympic teammate Yolanda Griffith in Italy for Lavezzini Basket. Averaging a team high 16.8 ppg. and second best 7.3 rpg., Milton-Jones assisted her team to the EuroLeague Final Four, where they finished in third place.

In 2002-03, playing in Ekaterinburg, Russia, she averaged 14.5 ppg. and 9.2 rpg., while helping her team to the EuroLeague crown. Milton-Jones returned to Russia this past season, where she averaged a EuroLeague fourth best 17.0 ppg., as well as 8.3 rpg. in helping UMMC Ekaterinburg to the top spot in Group A with a 9-3 record and a quarterfinals berth.

The 1997 Wade Trophy recipient as the top collegiate senior in the U.S., Milton-Jones also collected 1997 NCAA Mideast Regional Most Outstanding Player honors and was tabbed 1997 All-America first team by the Associated Press, Kodak/WBCA and Basketball Times.

During her four years at the University of Florida, the 1997 Southeastern Conference (SEC) Player of the Year helped the Lady Gators to a 91-34 record (.728 winning percentage) and four NCAA Tournaments, including the 1997 Elite Eight. She also earned 1997 and 1996 All-SEC first team, 1995 All-SEC second team, and 1994 SEC All-Freshman Team honors and was named to 1997 and 1994 SEC All-Tournament Team.

The recipient of the 1997 University of Florida President's Recognition Award for her civic activities, Milton-Jones has participated in many community activities and charities, including visiting people in hospitals, running for breast cancer and Alzheimer's, giving motivational speeches to students and teenage parents, and hosting mini-basketball camps for young aspiring basketball players.