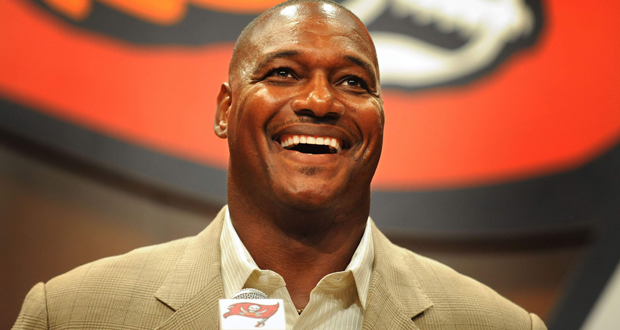 Derrick Brooks
Pro Football Hall of Famer and Former Tampa Bay Buccaneers Linebacker
X
Program Descriptions
"Raise the Bar: Find your motivation! Break Away from the Norm."
Drafted by the Tampa Bay Buccaneers in the first round of the 1995 NFL Draft, where he played his entire NFL.

An eleven-time Pro Bowl selection and nine-time All-Pro, Brooks was named AP NFL Defensive Player of the Year in 2002, and won Super Bowl XXXVII with the Bucs. He was a first ballot Hall of Famer in 2014 as well as NFL Man of the Year. He is currently a co-owner and president for the Tampa Bay Storm of the Arena Football League.

Brooks played college football for Florida State University, and was twice recognized as a consensus All-American.

Over the years, Derrick has made corporate speeches for a variety of clients including Verizon, Visa, Pepsi and many others.

He speaks on several topics, but one of his best involves Education, Community and Family.

As a Hall of Famer and Super Bowl champion, he has valuable insights into topics including Teamwork, Leadership, Motivation, Define Success, Perspective and Attitude. He is also very passionate about his Christian faith, but does not discuss it unless it's predetermined that it's appropriate for the audience.