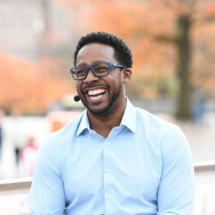 In his pro career, Desmond Howard has returned 182 punts for 2,189 yards (12.0 avg.) and seven touchdowns, and 219 kickoffs for 4,525 yards (20.7 avg.). The only kickoff return score of his career came in Super Bowl XXXI when he recorded a Super Bowl record 99-yard kickoff return for a touchdown late in the third quarter. He was named the MVP in Green Bay's 35-21 win over New England and became the first special teams player to earn Super Bowl MVP honors.

In '98, he led the NFL with two punt returns for touchdowns. Additionally, he has caught 111 passes for 1,450 yards (13.1 avg.) and six touchdowns, including career-highs of 40 grabs for 727 yards and five scores in 1994 withWashington.

Howard was selected as the fourth overall pick in the 1992 NFL Draft by the Washington Redskins, where he spent his first three NFL seasons. Following the 1994 campaign, he was selected by the Jacksonville Jaguars (February 15, 1995) in the NFL Expansion Draft. He was with Jacksonville in '95, and signed on for his first stint with the Packers as a free agent on June 11, 1996. Following the '96 campaign, Howard signed with the Oakland Raiders, where he spent two seasons (1997-98). After being released by Oakland on June 9, 1999, he re-signed with the Packers 14 days later.

Howard, 5-10, 185, spent the final five weeks of the 1999 season with the Lions (signed December 4) after being released by the Green Bay Packers four days earlier. He made an immediate impact in Detroit by returning a punt 68 yards for a touchdown in his first game-action with the Lions vs. Washington December 5 only hours after signing his contract. During'99 action in Detroit, he returned six punts for 115 yards and a TD and 15 kickoffs for 298 yards.

Howard won the Heisman Trophy in 1991 following his senior season at Michigan, where he was coached by current Lions' assistant head coach/linebackers Gary Moeller. He set an NCAA record during his final season in Ann Arbor by catching at least one touchdown pass in 10 consecutive games.