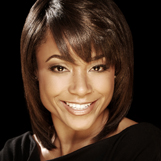 Dominique Dawes
Olympic Gold Gymnast
Traveling From
District of Columbia
X
Program Descriptions
Success is a Journey, NOT a Destination
Dominique Dawes won Olympic gold. But, for her, success is so much more than medals and accolades: it's something she worked hard to achieve everyday en route to Olympic glory. Her journey in the sport of gymnastics lasted 18 years and in those years she stood strong on numerous podiums. Leaving lasting impressions in the hearts of fans. The podium was the destination, the long term goal, however, it's the moments in between she calls the "journey" that helped her realize the success that she was always striving for. Overcoming the inevitable obstacles, challenges, and doubts are the moments in the journey that build the champion in Dawes. Surrounding herself with the right team, developing the mindset to persevere and turning negative situations into life lessons is how Dawes realized Success is a Journey, NOT a Destination.

ENVISION Reaching Your Full Potential
ENVISION is Dawes' signature message. It is also the title of her motivational line of products. ENVISION is an acronym for the 8 principles that helped Dawes become successful in and out of the athletic arena. She crafts this speech specifically to motivate and empower the audience to envision greatness in their own lives. The core focuses are passion, plan and perseverance.

Building a Strong Foundation for Success
Building a solid foundation was one of the keys to Dawes' success. Her emphasis on a solid foundation touches on multiples areas: from healthy lifestyle choices to developing positive self-esteem where she addresses issues such as peer pressures, productive attitudes and values. The audience will walk away empowered, motivated, and, more importantly, clear on what it takes to build a strong foundation worthy of your dreams.

Got D-3? Determination, Dedication, Desire
D-3 became Dawes' personal motto when she was an Olympic athlete in the making. Fatigue, frustration and loss of focus was common is such a perfectionist sport. D-3 kept Dawes focused on what was going to allow her to stay on the path to success. She paints a vivid picture of moments in the gymnastics arena where D-3 inspired her to persevere through setbacks and struggles, sacrifices and insecurities, en route to Olympic Gold. D-3 has become a staple in Dawes' athletic and professional accomplishments. She inspires audiences to develop their own personal motto that will help define and direct them in life too!
Dominique Dawes was an elite Olympic gymnast who competed and medaled in three consecutive Olympic Games (and is the only African-American gymnast to do so). At the 1996 Atlanta Games, Dominique became the first female African-American gymnast to win an individual medal, capturing bronze with her floor exercise performance and helping solidify her place in the USOC Hall of Fame.

After years of dedication to gymnastics, this graduate of the University of Maryland, and current student at George Washington University's Business School, retired to focus on her passion to encourage, educate and motivate others. She is an accomplished motivational speaker, blogger, co- host of Yahoo! News' Weekend Edition and the Co-Chair of the President's Council on Fitness, Sports and Nutrition. Dominique works closely with the First Lady and President's Council to help promote the Let's Move! initiative, educating children on fitness and nutrition while motivating them to get moving.

Dominique delivers powerful and inspiring messages of leadership, focus, teamwork, and health and wellness. She has the unique ability to empower vast audiences, from corporate executives and small business owners, to women's groups, universities and youth organizations.