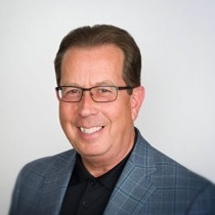 Don Day
Author of "The Surge Effect: Bursting the Boundaries of Your Life"
X
Program Descriptions
Mindset
The mind is a battlefield. We have thousands of thoughts run through our minds every day. Everything begins with a thought. This powerful session breaks down the steps to mastering the mind and making it work for your best interest. A made-up mind is a powerful force!

Confidence
It has been defined that 85% of all people have self-esteem issues…either too low or too high. Why? Whats going on in our lives that would cause our confidence to be challenged? This presentation identifies traps that we all face throughout our lives and gives the attendees the tools & keys to help self-esteem & confidence issues.

Becoming a People Person
The Bible says that flesh & blood are not our enemy and I believe that to be true, but it seems that most of my problems come with skin on them! In this session Don walks your group through the power of building relationships and learning to like people…all people. Make this year the year of better relationships.

From Chaos to Clarity
I've learned, "It doesn't matter where you are trying to go if you don't know where you are." Define where you or your team ARE then plan for the journey of where you want to go!

We don't want our life to be measured just by dollars and cents. We want to live out a different version of success, where we consistently improve and positively influence other people. We want to live a life that counts.

In this event Don leads your group through the process of defining where you are and where you want to go. The ultimate goal is to give more in value than we receive in payment.

This event gives you great clarity to the path to becoming extraordinary.

Workshops
DonDaySpeaks! writes and offers 1 & 2 day custom workshops for your team/company. These sessions are specially designed to address the focus of your organization. Your team will have a full understanding of your message through Massive-Action on a Focused Target! These sessions are participant active.
Don has been a real estate professional for over 25 years. His award winning teams have been involved in the sale and marketing of over four thousand homes, home sites, & condos throughout Middle Tennessee.

Author of Bestselling Book "The Surge Effect" Bursting the Boundaries of Your Life DAY is a Change Management Specialist. His speaking events provide, inspiration, motivation, and information to your group, which results in Personal & Professional Growth! His focus is on the "Whole Person Concept" applying skills & practices to Faith, Family, Friends, Fitness, & Finance (F5) resulting in improved performance.

Past clients include Stellar Recovery, NHC National Healthcare Corporation, Stellar Health, Universities of Tennessee & Kentucky, City Auto, Prudential Financial & Real Estate, Imperial Foods, Intero Real Estate Services California, US Air Force & Marine Corps, Berkshire Hathaway Companies and Performance Trainer for 100's of conferences across the USA.

Day is an avid runner completing more than one hundred marathons (half, full & ultra marathons). He is a strong advocate for the Wounded Warriors Project & Veteran Groups. Day is retired US Air Force.