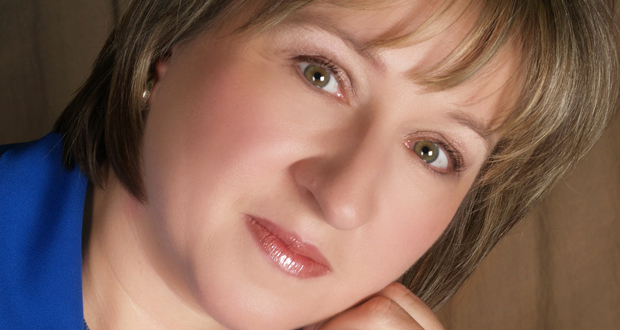 Donna Cardillo, RN
The Inspiration Nurse
Traveling From
New Jersey
X
Program Descriptions
The Power of Resilience
Challenge, change and chaos have become the order of the day in our personal and professional lives. So how can you meet them head on and bounce back better and stronger rather than being overwhelmed? Donna will show you how to foster strategies to respond positively to change, adversity and stress while developing a sense of mastery, confidence, and personal power. Learn to turn challenges that threaten to knock us to the ground into the building blocks we need to become more successful, more joyful, and ultimately, more alive.

Participants will learn:
Build personal power and confidence
Learn to embrace change
Develop habits to nurture and nourish yourself
Manage energy, not time

The Power of Transformation
This transformational program confronts the inevitability of change in our lives and careers, understanding why we resist change, strategies to embrace change and stay relevant, and how in the end, change will help us to create a vibrant future for ourselves and our profession. Without change there is no growth and if you're not growing you're stagnating!

Participants will learn:
Why you need to continuously reinvent yourself
Success strategies for professional growth
Top techniques for navigating organizational change
Power tools to develop change stamina
Why Book Donna Cardillo, RN?

She is an Expert Blogger at DoctorOz.com, the original 'Dear Donna' columnist at Nurse.com, and former "Healthcare Careers Expert" at Monster.com.

She travels the world helping women and healthcare professionals to be happy in their lives and careers and to reach their full potential.
Donna Cardillo, RN, CSP is The Inspiration Nurse. She is a powerhouse of energy, wisdom, humor, and solid content and has been referred to as a positive force of nature who lights a path for others to follow. She is an expert blogger at DoctorOz.com and the original "Dear Donna" columnist at Nurse.com.

Donna travels the world inspiring and empowering women and healthcare professionals to move beyond fear and live and work to their highest potential. She does that as a keynote speaker, columnist, author, and cut-up. Her accomplished career combines over 25 years of clinical, managerial and business experience, not to mention her stint as a professional singer. Donna's clinical experience includes emergency and psychiatric nursing.

Donna holds a diploma in nursing, a BS in Health Care Management and an MA in Corporate and Public Communication. She was formerly known as the "Healthcare Careers Expert" at Monster.com. She holds the coveted Certified Speaking Professional (CSP) designation, the highest earned international recognition for professional speakers. Only 10% of all speakers hold this designation. She is one of only 20 nurses in the world with this credential.

Donna has twice been named NJ Business Woman of the Year and has also received the coveted Athena Award, a national leadership award for women. Donna was designated a Diva in Nursing by the Institute for Nursing in NJ for outstanding achievements and excellence in practice. She has also been named one of 50 Best Women in Business by NJBIZ.

Donna appears regularly on television and radio, is frequently quoted in newspapers and magazines and has published numerous articles. Donna has appeared on The Doctor Oz Show and the Today show and has been featured in the Los Angeles Times.

Donna is author of the books, Falling Together–How to Find Balance, Joy and Meaningful Change When Your Life Seems to be Falling Apart, Your First Year as a Nurse – Making the Transition from Total Novice to Successful Professional, The ULTIMATE Career Guide for Nurses - Practical Advice for Thriving at Every Stage of Your Career, and A Day Book for Beginning Nurses.

Donna is a founding member and past president of the NJ Chapters of the National Speakers Association (NSA) and the National Association of Women Business Owners (NAWBO).

Donna is a volunteer lecturer and facilitator for the National Multiple Sclerosis Society. When she is at her home base in Sea Girt, NJ, she serves as a local spokesperson for family caregivers.