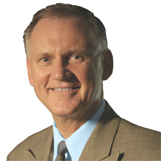 Doug Jones
Dynamic Leadership and Motivation
X
Program Descriptions
Power Business Development: How to Transform Your Sales Team
"Companies exist for one reason…to get and keep customers!" Yet, constant change and constraints demand retooling to serve the customer and one another in new ways. Keynotes and supporting workshops are significant opportunities to create awareness and change behavior, to exceed customer expectations and achieve greater results.

Master the Power Business Development competencies to dominate your market:
Strategic Agility - Understand how a business works, makes money, and the impact of plans and actions
Market Insight - Create long-term value for an organization from markets, customers, and relationships
Critical Thinking - Analyze information objectively and make reasoned judgments

By applying Power Business Development expertise, your team will:
Enable customers to significantly improve business results and satisfaction of their employees and customers
Discover that customers ask their other suppliers for price reductions to afford your price increase
Be perceived and treated by customers as their unofficial board members
Doug's career began with a decade at IBM, initially supporting NASA's lunar project, then as sales leader and ultimately served as IBM's National Spokesperson, presenting motivational leadership programs and change initiatives for trade associations and corporations.

In his second decade, Doug became a seminar leader conducting 1,500+ programs on business, productivity and interpersonal topics in 50 states and 10 countries. The 3 most-requested topics worldwide were Communication, Motivation, and Time Management. Though times change, these core competencies are still relevant, and apply directly to selling - being in contact with more prospective customers and being more effective at building relationships and clarifying value.

Over the past three decades, Doug spoke, trained, and consulted with hundreds of organizations and authored Worldclass Workforce Skills, High Performance Teamwork, and Power Business Development. Engagements included various cross-industry organizations, topic interests, and program formats.

Doug's extensive preparation for every engagement includes calls and visits to organizers, employees and members. By clarifying needs and expectations, program design, development, and delivery will more consistently ensure the audience likes, learns, applies and benefits individually and collectively from their new insights, skills, and take-away "ideas for action".