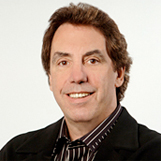 Doug Keeley
Inspiring Leadership Stories That Get Results
Traveling From
Ontario, Canada
X
Program Descriptions
The Mark of a Leader
This presentation is built around a leadership approach designed to inspire your audience to be better leaders and to help those they work with to do the same. This approach, built from working for over 30 years with Fortune 500 executives, is called Five Level Leadership. Our whole program is built on the premise that everyone in an organization must be a leader today, not just the executive team. So our program is appropriate for virtually any kind of conference.
Doug Keeley believes that great organizations are built on great stories and storytelling. And great stories work on multiple levels: they spark the imagination, challenge the mind, touch the heart, and cause the hands to take action.
The Mark of a Leader was created by a team of global communications experts and storytellers, committed to using the latest and most powerful multimedia tools to help organizations create better leaders.
CEO and Chief Storyteller, Doug Keeley, is one of North America's leading communicators, and a self-professed "leadership junkie."
Doug started his first business in 1977, just weeks after graduating from York University in Toronto with a degree in Fine Arts, Music. A working musician and producer at the time, he was intrigued by the power of storytelling using multimedia, and his company, ICE, became a pioneer in the world of corporate communications.
Over the next two decades, he continued to chart new courses in the marketing and communications industry, particularly in multimedia, live events, television, and the Internet. His companies became creative powerhouses, and he traveled the globe working with many of the world's top corporations and executives.
In 2004, it was time for a change, and he embarked on a journey to help create a new generation of leaders with The Mark of a Leader program.
In addition to writing The Mark of a Leader book, he has appeared as a subject expert in two books on creativity and corporate culture, and has been interviewed many times on radio and television on the subjects of leadership and innovation.