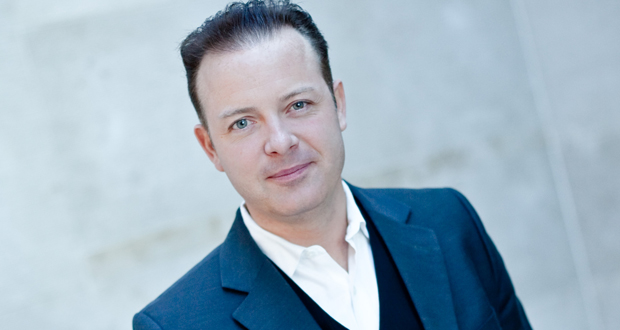 Douglas Vermeeren
Top Business and Personal Performance Speaker
Traveling From
Alberta, Canada
X
Program Descriptions
Learn to Sell or Die
Are you looking to increase your sales with cutting edge strategies? Then this session is for you. In this specialized training Doug Vermeeren will reveal insider secrets on selling more in today's sophisticated marketplace. The bottom line is selling to your customer is your most important asset. If you don't well nothing else matters. The material in this program is taken from Vermeeren's new upcoming book.

Wimps need not apply - Turn objections into opportunities
Most sales people are frightened by questions and objections and as a result don't handle them well. Wouldn't it be more powerful if your sales team could understand what objections really mean, where they come from and how to shift them into powerful opportunities? This program will share with you some powerful strategies and techniques that your team can use right now!

7 Habits of Highly Effective Sales people
Following the pattern of one of his heroes Stephen Covey, Vermeeren developed a program of how sales would have been approached if he worked with Covey on a book.

How come you ain't got referrals?
Most sales people don't effectively ask for referrals, yet referrals (especially in today's market) is the #1 way of finding customers who convert. In this program you will learn strategies that work for getting referrals and creating positive word of mouth both in real line and online.

You can't sell like it's 1982
Most sales people and their sales trainers are using methods and materials from an antique way of selling. Suits and tie are freaky in some settings and plaid jackets are definitely out. If you are interested to take you team up tot he present day and into the future using tools that work today then this is one training you can't afford to miss out on.

Stop doing it wrong! The real way goals are set
When Douglas Vermeeren conducted his first hand research with more than 400 of the top achievers in todays world the first thing that he discovered is that the common approach to goal setting is incorrect. That's right. The stuff you've been hearing for years does not work. This program will share the secrets of what real top achievers do and give you the same abilities.

Stop fooling yourself and get to work!
This program shares the big lies people tell themselves about productivity and how they can recognize where their real results will come from.
Are you ready to take your organization higher?
Are you ready to give them the tools to sell more?
Are you ready to help them become more productive?

Then look no further.

Douglas Vermeeren is considered one of North Americas top speakers and trainers on the subjects of productivity and sales. ABC calls him the modern day Napoleon Hill for his first hand research into the lives of more than 400 of the world's top achievers. These insider success secrets are the basis for everything he teaches and shares with his audiences.

He is the regular go to expert on sales and business for FOX, FOX business, CNN, ABC, NBC, CTV and others. He is a regular business and sales contributor for the NY daily News, Forbes, INC, CNN online and others. He is a regular sought after expert in the both radio and TV.

Vermeeren is the also the producer and director of 3 of the top 10 personal development movies of all time. (The Opus, The Gratitude Experiment and The Treasure Map.)

He has authored 3 books in the world famous Guerrilla Marketing series. (Guerrilla Achiever, Guerrilla Millionaire and Guerrilla Masterminds) Several of his book have reached best seller status and have been translated in more than 20 languages worldwide.

He has spoken on nearly every continent on the globe and is a sought after speaker at business and sales conferences worldwide. He has also spoken and served as MC at multiple TED and TEDX events around the world.

He has been rated as one of the top business speakers worldwide consistently by organizations like the Professional association of speakers and trainers, The Public Speakers Association and The Professional Speakers Academy.

If you are looking to lead your team higher then look no further than Douglas Vermeeren.