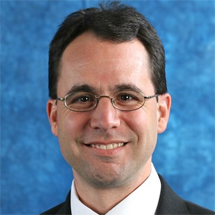 Dr. Avi Rubin
Cyber Security Expert & Technical Director of the Information Security Institute at Johns Hopkins University
X
Program Descriptions
All Your Devices Can be Hacked
In today's Internet of things, we find many household devices that used to stand on their own are now fully connected. Thermostats are smart, refrigerators are online, devices are wearable, medicine is administered by computers, and the only thing that everybody forgot about was security. This talk will highlight some of the more outrageous security oversights in recent years. We will discuss malware, embedded devices, and what we can do to protect the Internet of Things.
I am Professor of Computer Science at Johns Hopkins University and Technical Director of the JHU Information Security Institute. My primary research area is Computer Security, and my latest research focuses on security for healthcare IT systems. I am Director of the Health and Medical Security (HMS) Lab at Johns Hopkins. I also founded Harbor Labs, a company that provides security consulting, professional training, and technical expertise and testimony in high tech litigation.

I am a frequent speaker on Information Security. Some highlights include TED talks (featured on the TED Radio Hour) in October, 2011 and September, 2015 about hacking devices, a TED Youth talk, testimony in Congressional hearings, and a high level security briefing at the Pentagon to the Assistant Secretary of the Army and a group of generals.

Prior to joining the faculty at Johns Hopkins, I worked in the Secure Systems Research Department at AT&T Labs - Research. My work there was in the area of cryptography, network security, Web security and secure Internet services. I received my B.S. ('89), M.S.E. ('91), and Ph.D. ('94) in Computer Science from the University of Michigan in Ann Arbor.

I am an avid poker player, and I participated in a TV show called Poker Night in America where I had the opportunity to play in a high stakes (for me) cash game against some of the top pros. I've also played in the World Series of Poker Main Event, but you know I did not win it, since I am still working my day job.