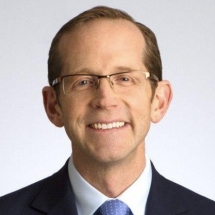 Dr. Chris Austin
Global Radiology Solutions Director at GE Healthcare
Traveling From
Washington
Why Book Dr. Chris Austin?


Quoted in Fast Company


Contributed articles to Aunt Minnie


Delivered presentations at RSNA and other major radiology events
Senior Leader of GE Healthcare's Global Radiology Solutions Group, responsible for designing and executing "Outcomes-based Imaging Solutions" for GE customers around the world. Christopher works across GE's broad imaging portfolio to harness the company's deep capabilities in imaging equipment, software, services, and advisory. He helps lead internal change at GE to connect and enhance product develpment across multiple businesses, as well as architecting, delivering, and evaluating end-to-end solutions that deliver the clinical, operational and financial outcomes customers demand.