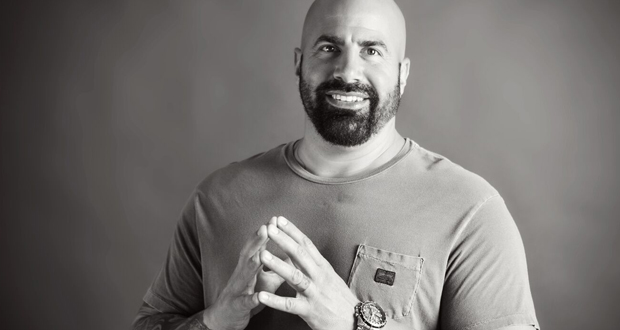 Dr. Christian Conte
Finding Peace with Yourself and Your World
Traveling From
Pennsylvania
X
Program Descriptions
Leading with Compassion (or, Compassionate Leadership & Communication)
Using a compelling set of tools and exercises designed to promote better social interactions, Leading with Compassion provides a radical shift in how we deal with others. Peppered with amusing and compelling anecdotes, this presentation touches on topics crucial to any business or social relationship, including conflict resolution, compassionate communication, attachment to ideas, and the most effective ways to motivate others.

The Moments That Define You
Last year there were one trillion photos taken by more than 2.5 million cell phone cameras. More than ever before, the moments in our lives, good or bad, are preserved forever. We need to realize that any moment can define who we are to our loved ones, our co-workers, or to the world at large. But thinking through our actions means much more than just not getting caught by a camera. In this fascinating presentation, Dr. Conte leads his audience in a thought experiment designed to promote consciousness of our actions and building character, while distinguishing ourselves and our place in the world.

The Right Answer – The Right Action
"In life, when you know you're right, it doesn't matter what everybody else is doing…you do what you know is right! You say what you know is right!" We've all seen it and experienced it – those times when fading into the crowd is the easier choice – when doing the right thing or standing alone with confidence in our answers and convictions feels daunting. Being authentic even when those around you aren't is one of life's greatest challenges, and also one if its greatest rewards. At a time when there is more pressure than ever to follow the crowd, Dr. Conte's powerful presentation helps us tap into our confidence, our convictions, and overcome the pressures that promote complacency and indecision.
Dr. Christian Conte is one of the country's most accomplished specialists in compassionate leadership and communications. His prodigious background in mental health and emotional management enables him to bring a unique and compelling perspective to his presentations, as well as valuable tools to leave behind for his audience.

A familiar figure on TV and radio, Dr. Conte is also a prolific writer, powerful communicator, and sought-after corporate consultant and trainer. This past television season he co -hosted The Secret Life of Kids on USA Network. He was also the co-host of the reality show Coaching Bad on SpikeTV, and the resident therapist for VH1's Family Therapy.

Dr. Conte co-hosts the Tackling Life podcast with football Hall of Famer Ray Lewis, and produces a daily short-form Emotional Management radio feature heard daily on hundreds of stations across the country. He recently began hosting his own weekly call-in talk show on KDKA radio in Pittsburgh, also available as a podcast. In July 2015 he conducted the TEDx talk, "Why I Chose to Go to Prison."

Dr. Conte's unique work with professional athletes and college and university Athletic Departments (including the UFC, Pitt, Florida State, and the University of Tennessee) helps them develop better life and emotional management skills, while arming coaches and staff with powerful tools to use in guiding their team members to more successful, trouble-free futures.

Dr. Conte was an award-winning tenured professor at the University of Nevada (Reno) before leaving the West Coast to return to his home state of Pennsylvania. He is a Licensed Professional Counselor, and has a Level V Certification in Anger Management. He co-founded a Center in South Lake Tahoe, CA, to work with people convicted of violent crimes, and is the creator of Yield Theory™ – a powerful approach to combining radical compassion with conscious education. His new book on this topic will be published in 2019.

As a corporate educator and trainer, Dr. Conte always brings his unique energy, unquenchable passion, and a tremendous sense of compassion to his efforts to teach people about why they do what they do, and how they can use that knowledge to transform their own lives as well as those around them.

Dr. Conte's methods are proven to improve interpersonal communication, reduce workplace tension and conflict, and increase collaboration and productivity. He is available for executive-level counseling, keynotes, seminars, and workshops.