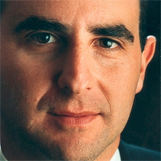 Dr. David Rock
Neuro-Science Based Leadership, Performance and Management Expert
Dr. David Rock coined the term 'NeuroLeadership' and is the director of the NeuroLeadership Institute, a global initiative bringing neuroscientists and leadership experts together to build a new science for leadership development. He co-edits the NeuroLeadership Journal and heads up an annual global summit. He has written many of the central academic and discussion papers defining the NeuroLeadership Field.

David is the author of the business best-seller 'Your Brain at Work' (HarperBusiness, 2009), as well as 'Quiet Leadership' (Harper Collins, 2006) and the textbook 'Coaching with the Brain in Mind' (Wiley & Sons, 2009). He blogs for the Harvard Business Review, Fortune Magazine, PsychologyToday and the Huffington Post, and is quoted widely in the media about leadership, organizational effectiveness and the brain.

David is also the founder and CEO of NeuroLeadership Group, a global consulting firm with operations in 24 countries, helping large organizations operationalize brain research to develop better leaders and managers. Academically, David is on the faculty and advisory board of Cimba, an international business school based in Europe, and a guest lecturer at many universities including Oxford University's Said Business School. He is on the board of the BlueSchool, an initiative in New York City building a new approach to education. He received his professional doctorate in the Neuroscience of Leadership from Middlesex University in 2010. Originally Australian, he now lives in New York City with his wife and two young daughters.
Books