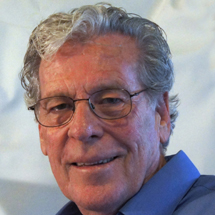 Dr. Gary Greenberg
The Art of Science
X
Program Descriptions
"A Grain of Sand: From Maui to the Moon"
Dr. Greenberg reveals the dramatic beauty of grains of sand under the microscope, including images of moon sand brought to Earth by NASA during the Apollo Missions. His presentation is studded with astounding images of individual grains of sand magnified hundreds of times. When we walk along a beach we are strolling on thousands of years of geological and biological history. Each grain of sand is unique, and each has a story to tell. Dr. Greenberg exposes this amazing hidden world in a fascinating visual presentation. It is a journey into the wondrous landscape of things we do not see with our naked eye.

"Florotica: A Bug's Eye View of Flowers"
Dr. Greenberg takes us on a journey into the world of flowering plants from the insect's point of view. Stunningly beautiful stamina, pistils and petals evolved over millions of years to lure bugs with gorgeous visuals, wonderful smells, and sweet tastes. Symbiosis with insects has allowed flowering plants to spread to every corner of the world. They have co-evolved over time to strengthen their mutually beneficial bonds. It was a sexual revolution between species rather than within species. Dr. Greenberg shows us the magnificence of flowering plants with clarity and depth never seen before. All of us love to behold the awesome beauty of flowers; and now for the first time, an entirely new dimension of appreciation is offered.

"The Art of Science: From Cave Paintings to Computers"
Although art and science seem poles apart, both artists and scientists passionately strive to communicate a deeper understanding of nature and the human condition. This fascinating presentation highlights the works of great individuals throughout history who have creatively combined art with science. The legacy of the Renaissance marked the convergence of art and science, and we are now entering a new age where these same ideals offer us an exciting way to see the modern world.
Scientist, inventor, author, and photographer, Gary Greenberg is passionate about showing us a universe we have never seen before. His microscope photographs transport us into a world we do not perceive with our naked eyes. His presentations inspire curiosity and reveal the miraculous designs of Nature.

Dr. Greenberg shows us the beauty and elegance of ordinary objects, such as food, flowers, and grains of sand when magnified hundreds of times. Each grain of sand is a jewel waiting to be discovered. His photographs of everyday objects show us that Nature is the ultimate artist. He earned a PhD in developmental Biology from University College London. During the 1980's, he was an Assistant Professor at the University of Southern California. Since the 1990's, he has been inventing unique three-dimensional microscopes for which he has been issued 20 US patents. Dr. Greenberg is currently a research affiliate at the Advanced Technology Research Center, University of Hawaii Institute for Astronomy in Maui, where he uses his 3D microscopes to investigate moon sand brought to Earth during the Apollo Missions. He is currently working with Scorpio V and NASA to design a 3D microscope for the International Space Station.