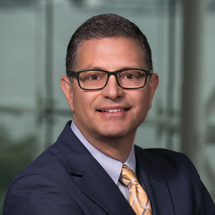 Dr. Gary Lynn
OUT INNOVATE! Lead Instead of Compete
Traveling From
New Jersey
X
Program Descriptions
Out Innovate! Lead Instead of Compete
State-of-the-Art Content Mixed with Sporadic Humor
Gary can go eight questions deep – but keeps everyone engaged and interested

Innovation best-practice metrics and benchmarks. Five critical elements proven to increase innovation success.

Interactive program funded by the U.S. Department of Defense to increase competitiveness of U.S.-based technology companies in hi-tech industries. More than 500 companies participated including GE, Intel, Johnson & Johnson, and many others.

Learn how . . .
1. Companies in your industry innovate
2. Innovation in your industry compares to other industries
3. Critical benchmarks and metrics can dramatically improve innovation

. . . in short, you will learn tested strategies to drive successful innovation—and do it faster.

Innovations Moving Healthcare Into The 21st Century:
Healthcare keynote that discusses the key technologies emerging on the horizon including Big Data, Infection Prevention, Telemedicine, Interoperability, Data Mining and others.

Faster Innovation:
Critical practices for slashing innovation time.

Skills-Based Workshops:
Skills-based workshops give attendees tools and techniques they can immediately apply to their job and to their company. These proven techniques are demonstrated in the context of best-practice companies that have used the tools and tips and the results they have achieved.
Dr. Gary Lynn is a multiple award-winning speaker, best-selling author and serial entrepreneur (he started, built and sold four companies). Gary specializes in innovation effectiveness and innovation-leadership strategy. He is Chairman of Lynnovate and Professor at Stevens Institute of Technology. Gary also held joint faculty appointments at Euromed University Management School in France, Fundacao Dom Cabral University in Brazil and ALBA Graduate School in Greece. Gary was formerly Chief Innovation Officer and Senior Managing Director of Spencer Trask, a New York based venture capital company and worked closely with CEOs and Board Members in the Telecommunications, Medical, IT, Optics and Computer industries.

Gary has written six books and over 65 refereed articles on innovation and new business creation and was selected by Business 2.0 Magazine as one of the top nine management gurus in the world; prior guru selections include Clay Christensen, Peter Drucker and W. E. Deming. He was also named twice as one of the seven most prolific thought leaders in the field of Technology-Innovation Management by the International Association for the Management of Technology (IAMOT). Gary was invited by the King of Malaysia to help the country implement Lean Innovation – a process he created.

He earned a Bachelor of Mechanical engineering degree from Vanderbilt University, a Master of Management from the Kellogg School at Northwestern, and a Ph. D. in marketing and new product development from Rensselaer Polytechnic Institute.

Over the past 20 years, leading companies listed below have partnered with Dr. Lynn to improve their ability to innovate successfully (plus many more who asked to remain anonymous).