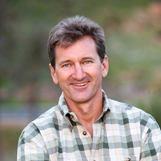 Dr. Scott W. Tinker
State Geologist of Texas and Professor, Endowed Chair at the University Texas at Austin
X
Program Descriptions
Much of the educated public does not know how electricity is made or where oil comes from. They just want affordable, available, reliable, and "clean" energy on demand. It's time to take the energy conversation to the next level—to inform consumers and engage them in practical, realistic sustainable solutions.

Dr. Tinker sees four pillars of energy security--affordable, available, reliable, and sustainable—and he frames his engaging, entertaining and jargon-free talks accordingly. The pillars of energy security are influenced by cost of resource, price volatility, cost of infrastructure, resource access, generation intermittence, air and atmospheric emissions, land footprint and water usage. And in the end, energy security drives the energy mix. That is why energy transitions encompass so much more than just "political will."

Scott explores the relationship between population and energy consumption, bringing to light not just the challenges of energy, but the tremendous benefits as well. He tackles some the more difficult and controversial questions being asked by the public, and impacting your business: What does the future energy mix look like? How do shale oil and shale gas fit into the bigger picture? Is fracking (hydraulic fracturing) bad? Is switching to renewables simply a matter of "political will?" How does stability and robustness of the resource base and price effect mid- and long-term planning?

Producers and Distributors (Electric Utilities, Oil & Gas, Industrial Consumers)
Having worked in the energy industry for 17 years, and academia for another 17 years; served on public and private boards; travelled to over 50 countries and all the United States; and engaged deeply with governments, industry, NGOs and academe; Dr. Tinker's insights have helped some of the biggest players improve their consumer, investor, and Board relations, and corporate bottom lines. His practical, yet novel and unexpected insights will change the way you think strategically about energy.

Recent Clients include Sempra, GE, PowerSouth, Mitsubishi, Oracle, NuScale, WPPI, ALLETE, Huntington Ingalls and many power co-ops and global oil and gas producers and service companies.

Bankers, Consulting and Accounting Firms
Dr. Tinker brings relevant and unique U.S. and international insights to your clients. His understanding and experience with energy production and consumption, global energy politics, and their impact on global economies provides you with a practical competitive advantage. The insights Dr. Tinker shares at client meetings, lunch and dinner events, and executive team and board meetings and retreats provide the energy insights needed in today's dynamic market. Recent clients include PriceWaterhouseCoopers, Thompson & Knight, EnerVest, South Texas Money Management, Pegasus Bank, Natural Gas Partners, Southern Gas Association, the Altira Group and many more.

Recent Talks
Demystifying Energy: Global Security and the Future Energy Mix
Energy Security, Economy and the Environment
Shale: Future Scenarios, Environmental Impacts and Options
The 21st Century Energy Landscape: Adapting for Change
Why Book Dr. Scott Tinker?


Scott Tinker's passion—bringing academia, government, industry, and NGOs together to address major societal issues in energy, environment, and the economy—has led him to more than 50 countries, where he has presented over 650 keynote and invited lectures to government, industry, academia, and the public
Dr. Scott W. Tinker's passion is education. He strives to reach those on all sides of the often entrenched energy conversation and believes that bridging ideological divides in the energy debate is the key to progress toward a sustainable future. Policy must reflect the scientific and economic reality of the world in which we live. Dr. Tinker is creating a platform to start a new conversation about energy and the world our grandchildren will inherit. He does this by building bridges between academia, industry, government, and the public. Dr. Tinker weaves energy, environment, and the economy into his work. He envisions a challenging, but positive, global future. He defines energy security as energy supply that is Available, Affordable, Reliable, and Environmentally Sustainable. This understanding must drive policy decisions. Efficiency and source diversity, which varies by geopolitical region, are the overriding elements of long term security. Ultimately, energy security requires a reasoned balance among energy source, the environment, economic factors, and sound policy.