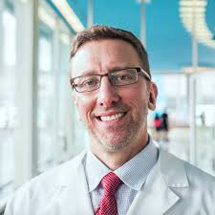 Traveling From
Pennsylvania
X
Program Descriptions
BrainShift! (30 Minute Keynote)
How to Think Like an Aggressive Direct-Response Pro & Rapidly Explode Your Sales & Profits Need more CUSTOMERS? More CLICKS? More SALES? Prepare yourself for 30 intense minutes of Direct-Response Shock Therapy™ as Cashvertising author Drew Eric Whitman shows you how the aggressive mindset of a hardcore direct-response pro helps transform weak, ineffective ads into ridiculously powerful moneymakers. Prepare yourself for a seismic brain shift that radically transforms how you think about advertising. KA-CHING!

BrainBlocks! (30 Minutes Keynote)
How to Fix 13 Hidden Ad-Response Killers Now Strangling Your Sales ARGH… it's brutal! You're promoting a great product or service, but response stinks! (Or isn't what it could be.) Don't get frustrated… blame "The Deadly 13"—a terrifying collection of psychological "brain-blocks" hidden in your ads that actually persuade consumers to not respond. Join Cashvertising author Drew Eric Whitman for a hardcore, rapid-fire session and learn how to quickly thwart these "response assassins" and boost your persuasive power, no matter what you sell. Fast, fun and 100% practical. Bottom line? More profts in your pocket!

Cashvertising Crash Course (90 Minutes)
A live presentation of many of the most powerful concepts, tips and techniques right out of the pages of the internationally acclaimed best-seller, personally delivered by the nation's #1 ad-psychology trainer and author, Drew Eric Whitman. Teaches you exactly what to do to boost customer traffic… close more sales… and leave your competitors scratching their heads. Through a combination of colorful graphics, dozens of real-life examples, high energy speaking and fun interaction, you'll learn scores of easy-to-use ways to dramatically boost your response and grow your business. You'll learn to make easy, but highly impactful changes to your promotional materials to grow your customer traffic and increase your sales. In one fast-moving presentation, you'll learn powerful techniques of copywriting, layout, design… and see how today's top experts structure sales messages that get attention… get read and -- most importantly -- get response!

AdPOWER! Clinic (2-3 hours)
The original, full-length interactive advertising-success program. Teaches everything the Cashvertising Crash Course provides, plus goes into even greater detail with more audience interaction… more audience exercises and more fun and learning. This powerful, nationally acclaimed, top-rated seminar for over 20 years teaches you exactly how to create effective, money-making advertising of all kinds: ads, brochures, emails, websites, sales letters, flyers and more. It teaches you why your ads aren't working and how to fix them fast. Through a combination of colorful graphics, real-world examples, high energy speaking and heavy content, you learn scores of easy-to-use ways to boost your ad response and grow your business and profits. These ideas work for all industries, all products and all services. Fasten your seatbelt... because the learning is fast, fun and furious!
Most people determine their career path in high school or college, but Drew Eric Whitman — a.k.a. "Dr. Direct!"— couldn't wait to get started. He began creating advertising at age 11 by writing and designing direct-response catalogs of jokes, gags and novelties. Complete with product illustrations, order forms and postage charts, he distributed them to his 5th grade classmates by the armful and collected cash orders in equal abundance. Although his teachers did not encourage Drew's entrepreneurial spirit (They would have preferred that he had done his homework rather than sold whoopee cushions.), it marked the beginning of an exciting career in the wacky and wonderful world of creative writing and advertising.

Many years later… after extensive experience in face-to-face selling of everything from printing to clothing, jewelry to real estate… a degree in Advertising from Temple University started the ball rolling. Today, Drew is an outspoken, humorous and philosophical advertising trainer and writer.

Drew created powerfully effective advertising for companies ranging from small retail shops to giant multi-million dollar corporations. His work has been used by many of the largest and most successful companies and organizations in the United States including: American Automobile Association, Advertising Specialty Institute, American Legion, Amoco, Faber-Castell, Texaco, Day-Timers and many others. In addition, he worked for the direct-response division of Weightman Advertising, the largest ad-agency in Philadelphia. He was also Senior Direct-Response Copywriter for Union Fidelity Life Insurance Corporation, one of the largest direct-to-the-consumer insurance companies in the world. As Associate Copy Chief for catalog-giant Day-Timers, his work was read by millions of customers and prospects worldwide.

Drew is the author of the business best seller, "Cashvertising" (Career Press) and "Brain Scripts for Sales Success" (McGraw-Hill), translated into multiple languages worldwide.