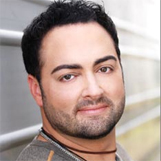 Drew Thomas
Deconstructing Magic
X
Program Descriptions
Setting the Stage
The Warehouse
Full Theatrical Production
His appearances as a finalist on America's Got Talent, television's number one-rated summer show, have exposed greater and greater audiences to a powerful new brand of magic and theatrical experience. Drew Thomas has been materializing fans for his unique brand of magic and illusion for more than 18 years. Today, his act can incorporate hundreds of thousands of dollars in production, illusions and special effects, such as the Broadway-caliber production, "Now You See It," staged on Royal Caribbean's Freedom of the Seas …the largest and number one-rated cruise ship in the world. He's created themed shows such as the hugely popular "Carnival of Carnage" for Universal Studios Halloween Horror Nights; and showcased new shows for Six Flags and Sea World, accounting for 500 performances annually for nearly a decade.

Corporate brands such as Harley-Davidson motorcycles and NASCAR have 'magically' found their way into Drew Thomas' productions, emphasizing a cultural-savvy connection with target audiences, corporate clients and just plain magic enthusiasts. When your CEO can suddenly materialize on a Harley Davidson motorcycle or in a NASCAR, you know you'll have witnessed the in-demand and unmistakable signature of Drew Thomas.

Drew Thomas' clever use of theatrics, music and magic combine into the perfect blend of full throttle entertainment to engage today's hyper audiences. One of his favorite responses to his show is … "I'm not usually a magic fan, but I love what you do." The legion of converts to Thomas' innovative spin on the world of illusion is growing … just like magic.