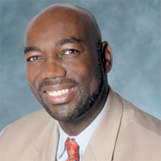 Ed Robinson
Leadership & Business Coach
X
Program Descriptions
The Rainmaker's Strategies for Business Growth
Proven methodologies to increase sales and productivity, build businesses and establish a selling culture regardless of the market or times.

4 Giant Steps to Leadership
Four critical steps to transforming people into performers by redefining success and emulating role models.

From Fighting the Storm to Dancing in the Rain
How to convert the human spirit from ingrained patterns of dealing with change to new behavior, which achieves peak performance.

Leadership Management – Four Giant Steps to Leadership
Are you leaders driving hi performance results? This high impact program cultivates the best in leaders and shows them how to serve as role models to enhance organizational performance. Participants leave the program enthused, motivated, and empowered to take action.

Change Management – From Fighting the Storm to Dancing in the Rain
Is your organization experiencing change? Are the professionals in your industry being challenged by new ways of doing business, industry, or regulatory changes? In this program, Ed Pre-interviews the meeting planner and members of the target audience prior to developing "the storm" around their respective issues.

Sales Development – The Rainmaker's Strategies for Business Growth
Are you marketing strategies driving sales and effective client need satisfaction? This powerful, interactive program provides client development skills to design a structured process for developing long-term, mutually beneficial client relationships in addition to learning strategies for becoming Rainmakers (client developers within their organizations)
Why Book Ed Robinson?


Asking the right sales questions helps you understand buyer needs and build profitable relationships that benefit you both. This is the key to rainmaking. In his Rainmaker Selling Guide, Ed gives you specific, powerfully effective questions for building these connections. Ask them at your next meeting and get ready to make it rain!
Ed Robinson, CPA, CSP, is highly recognized internationally as an energetic keynote speaker, business growth coach, and author. A "recovering CPA" with an engaging personality, Ed converges a wealth of experience, proven leadership and high motivational efforts. His audiences leave with a renewed commitment to professionalism and success.

President and CEO of Robinson Performance Group with over 30 years experience in professional service organizations, Ed provides unique growth strategies and leadership consulting to those businesses.

Ed is a CSP, (Certified Speaking Professional) a designation by the International Federation of Professional Speakers. Only 10% of it's membership have earned this prestigious designation.

Having spoken in over 30 countries, Ed is sought after globally for his speaking, coaching and rainmaking techniques. Many of his clients experience a dramatic increase of revenue production.