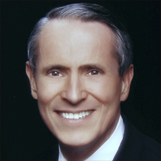 Edward Gibson, PhD
Record Breaking Astronaut
X
Program Descriptions
The Heart of Leadership
Ed weaves absorbing accounts of space flight with identification of leadership qualities of early pioneers who set the stage and spearhead rocketry development, JFK who inspired a nation, an astronaut manager who demanded an altruistic mission focus and dynamic heroes who impelled success from mission control. He shows how these leaders, driven by vision and courage, earned respect and trust yet tempered their drives with an empathy, that added a human touch to their greatness.

The Adventure of Spaceflight
Just as explorers and later settlers sailed the seas and spread across our continent, humans now leave our planet and venture into space. From liftoff and space walks to re-entry into Earth's atmosphere, Ed's audiences become entranced by a world that only a handful of humans have experienced.

Space Flight and Management
As Ed describes the triumphs of America's lunar program, he identifies seven basic principles of good management that led to success - principles that apply to any endeavor, public, private, or non-profit. Drawing on his spaceflight experiences, Ed illustrates the ability to initiate action, focus on the mission, organize lean, competent teams, motivate and properly support staff, and, lastly, step aside.
For 21 years, Dr. Edward Gibson was a co-holder of the American record for time in space of 84 days set when he was the Science-Pilot on Skylab III in 1974. On that mission, he worked outside the space station for over 15 hours during three different spacewalks.

During his 14 year career with NASA, he also served on the support crew of the Apollo 12 mission and as the ground communicator with the flight crew while they explored the moon. He earned Air Force wings and has logged over 2200 hours of high performance time and 100 hours of helicopter time.

Dr. Gibson earned his undergraduate degree in Engineering from the University of Rochester and an MS and Ph.D. in Engineering and Physics from the California Institute of Technology. After one year in industry, he was selected as one of the first six Scientist-Astronauts out of 2000 applicants.

After his NASA career, Dr. Gibson held marketing and program management positions with Booz, Allen and Hamilton and TRW in the areas of space and energy development. He was the President of the Oregon Museum of Science and Industry and his own consulting company, Gibson International. Currently he is Senior Vice President, Science Applications Internationl Corporation, and Manager of its EROS Data Center Operation in Sioux Falls, South Dakota.

He has performed a significant amount of speaking and writing, having published a text book in solar physics, two novels through Doubleday and Bantam, Reach and In the Wrong Hands, and edited The Greatest Adventure, a compilation of stories and pictures on space missions from many astronauts and cosmonauts around the world.

Dr. Gibson received a number of honorary doctorate degrees and national and international awards and honors including the Robert J. Collier Trophy, the NASA Distinguished Service Medal from the President, and induction into the US Astronaut Hall of Fame.