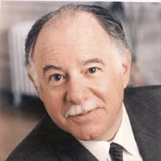 Elliott Ettenberg
Marketing & Customer Strategy Expert
X
Program Descriptions
Prospering in the Next Economy: From the author of The Next Economy
Written in 1999, this book predicted most of the economic troubles we are now facing. The new presentation predicts the trends dominating the next ten years and provides a toolbox with which to prosper in what promises to be a very tough decade.

The Entrepreneur's Bible: Lessons Learned Building the American Dream
This is a true rags to riches story of the lessons learned by the CEO of a small Advertising Agency as it successfully battles the Big Boys. It defines the major hurtles and the most successful solutions in what is surely the most competitive market in America. It will appeal most strongly to entrepreneurs, most executives and all Salespeople competing in todays business arena.
Elliott Ettenberg is Chairman and Chief Executive Officer of Ettenberg & Company Ltd,. A Strategic Think-Tank operating from Glen Sutton, Quebec. The company advises large consumer-based corporations on how to maximize shareholder value by developing sustainable competitive advantage with their Best Customers.

Before founding E&C, Elliott was Chairman and Chief Executive Officer of Customer Strategies Worldwide, NY. CSW was a Marketing Consultancy specializing in Best Customer strategy. Before forming CSW, Elliott was Chairman and Chief Executive Officer of Bozell Retail Worldwide, NY where he managed the development of retail and other high transactional client businesses on a global basis. Prior to Bozell, for 18 years Elliott was their Chairman and Chief Executive officer of Prism Communications, Ltd., a leading advertising and marketing communications company with offices in Atlanta, Toronto and Quebec. He sold the company to Bozell Worldwide in 1996.

Over his career, Elliott has worked on some of North America's best known consumer brands. These include A&P, Hitachi, Revlon, Lucent, Modell's, Courvoisier, Clairol, Gillette, The WIZ, and Sears. Seach 'elliott ettenberg' at google.com and you will find his comments and options have appeared in numerous business publications including Fortune, Business Week, The Economist, Wall Street Journal, and the New York Times.

Elliott has keynoted regularly in North America, Europe, and Asia on upcoming consumer trends and their impact upon business strategy. He has appeared on CNN, CNBC, CBC, CTV and a number of radio shows in the US and Canada as a consumer expert. He is the author of "The Next Economy" published by McGraw Hill, NY where he explores the impact of retreating baby-boomer generation on North American business.

Elliott has a Masters of Business Administration of Concordia University in Montreal. He spends his time equally between Sarasota FL and Canada. Home is on the US/Canadian border, just north of Vermont.
Books

The Next Economy