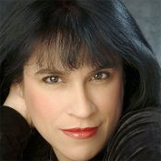 Fran Capo
The World's Fastest Talking Woman
X
Program Descriptions
Dare To Do It! A motivational experience for mind, body and soul
Now you can take control of your life! Fran Capo has learned to overcome her fears and has been showing others how to do the same and succeed. Using humor, adventure, inspirational anecdotes, and group participation, Ms. Capo reveals her secrets to overcoming self-imposed limitations to combat the negative effects of fear and anxiety and live a healthier life. Whether your particular self-defeating behavior causes you financial, personal, career, spiritual or emotional challenges you will leave feeling energized and motivated to conquer any obstacle.

Creative Marketing: How to use creativity, imagination and energy to contribute to the success of your marketing efforts
Ms. Fran Capo, is a renowned comedienne, author, motivational speaker, adventurer and three-time world record holder who has appeared on over 1000 radio and 350 television shows. Ms. Capo will show you through her down to earth approach how she uses humor and adventure to unlock creativity. Through her sponsorship campaigns that have lead her up Kilmanjaro and down to the Titanic, she'll tell you how to use creativity to get extraordinary results.

The Humor Approach: Using humor in the workplace and everyday life
Humor is a powerful tool. It can heal the sick, improve morale, win an argument, or make you into a powerful dynamic leader, team builder or speaker. Using her humor and adventure anecdotes, Capo will show you how to build confidence in yourself and others, use humor to relieve stress on the job or in life situations, enhance creativity and productivity, mediate conflicts and build team work, and increase effectiveness in your speeches and presentations. Everyone can benefit from The Humor Approach.

Success Made Simple: A Dynamite Combo
This keynote talks combines the talents of Fitness Celebrity John Basedow, and three-time world record holder and comedienne, Fran Capo. Through their unique stories of self-made success, the two have climbed to the top and branded themselves in their fields. With over 5000 media appearances between them, books, personal appearances and a new reality show that they are presently shooting (JohnBasedowTV) this is a dynamic male-female team that will WOW any audience and let them know they can accomplish success on their own terms.
Dubbed "Fast Talker Extraordinaire" by the Associated Press, Fran Capo doesn't mind if you call her motor mouth. In fact, she's proud of it! Fran Capo is The Guinness Book of World Records fastest talking woman clocked at 603.32 words in 54.2 seconds. That's 11 words a second! Her record also appears in several Ripley's Believe it or Not books.

Her fast-talking, boundless energy, down to earth approach makes her easy to relate to and a fun quick- witted TV guest. She has appeared on over 450 TV shows including; Meredith Viera show, The Talk, Huckabee, The Doctors, GMA, Larry King Live, Last Call with Carson Daly, Inside Edition, ET, More than Human, Martha Stewart , Yahoo News and CNN where her segment was voted top 5 watched. She's been on over 3500 radio shows including Howard Stern & Bloomberg news. She recently had a video go viral and was voted "Most Memorable Character" by the Journal News.

As a comedienne, Fran has performed in comedy clubs from Dangerfield's in NY to the Tropicana in Vegas to Okinawa and Korea for our soldiers. With her own novelty rap record, Rappin Mae, she toured with LL Cool J and the Fat Boys. She also has a world record theme song, "Adventure Girl."

On the corporate front, Capo is sought after not only as a motivational speaker and spokesperson but also as a featured author. Her topics include: Dare to Do it, The Secrets of Publicity, Success Made Simple, Humor in Business Speaking and Creativity in Marketing.

Fran's commercials use characters ranging from a judge to the world's oldest customer. Her commercials & spokesperson clients include: Volkswagon, Nissan, Paramount, Pitney Bowes, Expedia.ca, Papa John's Pizza, IBM, Snickers Marathon Energy Bars, Auntie Anne Pretzels & Chock Full of Nuts.

As an actress and voiceover talent Fran has appeared in cartoons and films including; Lonely in America with Spike Lee; in the Sundance Film Festival winner, Sunday; Signs of the Cross winner- Pocono & Long Island International film festivals for best picture,4000 & Just Laugh. She was also the voice on the National XM-Sirus Commercial.

Authors have profiled Fran in their show business books including, Comic Lives by Betsy Borns and Revolutionary Laughter by Roz Warren. As a freelance writer, her motivational and adventure stories appeared in Caribbean Magazine, Chicken Soup for the Woman's Soul, the Random House book, & Life's a Stitch. Google her name and over 60 pages pop up!

As an adventurer Fran has bungeed, swam with sharks, flown combat aircraft, driven race cars, eaten fire & crawled in a polar bear den. In addition she holds 3 other world records: Highest booksigning - Top of Kilimanjaro; Deepest booksigning - at wreck site of Titanic; Most patients seen in 2 days; 21, 695.

Check out Fran's Fast Fractured Fairy Tales or her humorous motivational CuppaCapo youtube vlogs. Fran co-stars in a TV Pilot called, "Radio Housewives". Her 18 books include: It Happened in NY, Myths & Mysteries of NJ, Almost a Wise Guy, Adrenaline Adventures, and Hopeville: The City of Light which hit #11 on Amazon!
Books