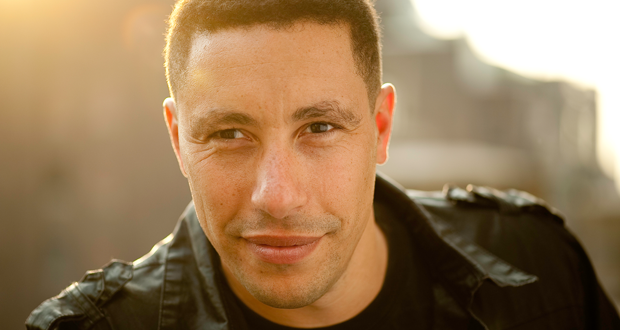 Frans Johansson
Innovation Expert and Author, "The Medici Effect"
X
Program Descriptions
The Seven Traps of Innovation
There are seven traps that can kill any innovation effort. Johansson has worked with over 2,000 teams worldwide to help anticipate and avoid these traps and will share his insights in this talk packed with critical take-away.

The Medici Effect
In this classic talk, Johansson urges individuals and organizations to break down the silos and step into the Intersection - a place where different fields, disciplines, departments, and cultures converge to create new, remarkable breakthroughs.

The Innovation Experience®
A four-hour, intense and immersive experience where Johansson takes an audience through a stunning session of creativity and innovation in the wild. It incorporates a mix of keynotes, fast-paced interactions, vivid imagery, music and memorable techniques specifically designed to provide deep take-away.

The Innovative Leader: How to Break out of the Pack
How do you innovate your business and your career while the demands of non-stop performance are constantly increasing? Johansson will reveal how to rise to the tremendous challenges leaders today face around innovation and standing apart from everybody else.

Overcoming the Fear of Failure
Even exceptionally capable leaders hold back out of fear that they will fail - and what the consequences of such a failure could be. In this talk, Johansson focuses on what leaders can do both strategically and mentally to overcome this fear and unleash their true potential.

Speed is the New IP
The shelf-life of traditional IP is trending towards zero. Instead an organization's ability to move fast, respond to changing conditions, capitalize on unexpected success and scale rapidly is becoming the key to future growth. Transform your company and drop the time of executing from 12 months to 12 weeks, even 12 days.

Hypergrowth: Boosting the Engine of Regional Economies
Johansson demonstrates how his Renaissance ideas have driven regional growth throughout the world, such as medical City in Orlando, startup incubators in Sweden, the economy of Trinidad and Tobago - and how you can do the same in your region.

Diversity Drives Innovation
Johansson demonstrates why diversity is a key driver in innovative success and how you can capitalize on this fact. This talk has singlehandedly catalyzed organizational change across industry after industry.

Reinventing Diversity and Inclusion
Johansson calls for a complete overhaul of how an organization delivers on its diversity and inclusion promise. He outlines the steps an organization must take to turn diversity and inclusion into a strategic force. It is a perfect follow-up talk after Diversity Drives Innovation.
Why Book Frans Johansson?


Frans Johansson advocates looking to other cultures and disciplines—science, art, business, politics and fashion—for innovation inspiration.
An author, entrepreneur, and consultant, Frans Johansson has spoken to audiences around the world, from the boardroom of large corporations to villages in developing countries. His debut book, The Medici Effect, available in 22 languages, shattered assumptions about how great ideas happen, and was named one of the "Best Books on Innovation" by BusinessWeek and one of the top 10 best business books of the year by Amazon.com. His follow up book, The Click Moment, obliterates the idea that in business you can strategize, plan, and analyze your way to success.

Frans has advised executives and captivated audiences from 30% of the Fortune 100 such as IBM, Disney, Johnson & Johnson, and American Express; as well as startups, venture capital firms, government agencies, and universities around the world. He has been featured on CNN, ABC, and CNBC among others.

Raised in Sweden by his African-American/Cherokee mother and Swedish father, Frans has lived all his life at the intersection. He has founded a software company, an international healthcare firm, and a hedge fund. He has written articles on healthcare, information technology, and the science of sport fishing. Frans earned his B.S. in Environmental Science from Brown University and his M.B.A. from Harvard Business School. He is the founder and CEO of The Medici Group.

Frans lives in Brooklyn, New York with his family.