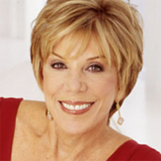 X
Program Descriptions
Leading Through Change and Chaos...
Sometimes it takes a crisis - in a country, a business, a family, a life - for us to know how good, how powerful, how resilient we are. Change and chaos provide the perfect training ground for strong, effective leaders to emerge - If they work with their teams to create a compelling vision of what's possible...that overshadows the focus on what's wrong - If they celebrate their "wins" from the past - the times they pulled it out of the fire or created great results against all the odds - and as a result, discover the courage to move forward with focus, energy and optimism...now - If they tap into the power of praise - and use positive reinforcement to enable people to feel not only valued, but absolutely critical to the success of the enterprise.

Adopting an Entrepreneurial Spirit...So You Can Thrive on Change
Entrepreneurs are a breed apart: They never feel that what they already know is enough, or that the way they "do it" is the only way to do it. They thrive on chaos. If they don't find it, they create it. Just as many patents were awarded during the Great Depression as the period prior to it - because you can't repress the entrepreneurial spirit. Entrepreneurs don't read polls, they create polls. They are audacious enough to be unique and confident enough to know that "if enough people love ya, the ones who don't, don't matter. "Agility" is their middle name. They never become entrenched. It's time to reignite that spirit in ourselves and our organizations. Luckily, it's not hard if you know how!

Stepping Into Your Power...Owning How Good You Already Are
The six and a half steps to creating a rewarding and fulfilling future: 1. Tapping into the incredible power of a vision. Walt Disney said, "Build the castle first!" 2. Letting go of all the negative mindsets, the debilitating debris of the past, the "voices" that tell you you're not good enough, etc. 3. Owning your defining moments from the past that form a pattern of courage and prove that you have everything you need to step forward with a bold spirit - today. 4. Adopting an entrepreneurial spirit and falling in love with change. 5. Developing your own personal and professional brand, completing the sentence, "I'm ____ and I'm the one who...." 6. Learning to separate fact from interpretation in your life and your work, abandoning "worst case scenario as fact" thinking. 6 ½. Identifying your "power song" - the one that intensifies your courage, reminds you of how good you are - and of the fact that you're one-of-a-kind and thoroughly unstoppable.

Thinking on Your Feet in an Unscripted World
Utilizing the basic elements of improvisation to learn to trust your instincts and bring your best self forward whether you're on a blind date or you run into the chairman of your company in the elevator. These are invaluable skills that can be used in media interviews, presentations and Q&A situations and interactions with colleagues and family members. They include: learning to truly listen, keeping the conversation going, making the other person look good (or be "right") while still making your point and learning to stop critiquing yourself as you speak and going with your "gut."

How Good Could You Make It?
Learning to stop asking the question, "How bad could it get?" and instead asking, "How good could I make it?" - the work I do, the life I live, the company I work in. While it's true that there are things that are outside of our control and that hard things, wrong things and bad things happen, there is a great deal within our control as well. In the end, we are what we think about and it's within our ability to take energy from what's possible rather than allowing ourselves to be stopped in our tracks by what isn't. Deciding to clear the decks of all the "life plaque" we've allowed to build up - the physical and emotional clutter that has clogged the arteries of our lives. Being our own Michelangelo - who, when asked how he "knew" to sculpt David, replied, "David was always there in the marble; I just took away everything that was not David." It's time to step out of the marble and into the light - not later, now.

Being Unforgettable - The Eight Steps to Presenting Yourself and Your Ideas With Power and Grace...and Loving the Process
1. Having the conviction that you're exactly the right person to be walking into this room, up to this microphone, onto this stage, into this interview; to be telling this story, making this pitch or asking for this order. 2. Remembering how good you are; taking courage from the "defining moments" of the past. 3. Realizing that charisma is nothing more - or less - than passion demonstrated. Believing in your vision of what good looks like ad letting your passion show. 4. Letting go of the negative thoughts or fears - or that you have to please everybody. Knowing that if enough people love you, the ones who don't, don't matter. 5. Shifting your attention from yourself to your audience. It's not about you; it's about them. 6. Motivate and inspire; never teach or preach. People don't care how much you know until they know how much you care. 7. Speak into the "listening" of your audience. Know what they're committed to, concerned about, what their vision is. Fashion your request as a means to bring their vision to life. 8. Anticipate your request will be granted. Walk into every room with energy and optimism. The audience will feel it and be disposed to buying what you're selling.
Why Book Gail Blanke?


She enables you to discover unique strengths, skills and aspirations and connects them to thriving on change and leading through chaos.
She helps you create passion, power and new possibilities in your work and life by polishing your own personal brand and presenting yourself powerfully.
Gail Blanke is founder, president, and chief executive officer of Lifedesigns, LLC, a company whose vision is to empower men and women worldwide to live truly exceptional lives.

A renowned executive coach and presentation skills trainer, Ms. Blanke has advised CEO's, presidential candidates, college presidents – and a jazz musician. Current clients include executives at GE, NY Presbyterian, Merck, TIAA-Cref, Bank of America, McGraw Hill, Feeding America and Gannett. A presidential candidate remarked, "You've enabled me to find qualities in myself I didn't know I had and express myself with power, grace and persuasion. What a difference you've made…If I'd met you 10 years earlier, I'd be President by now."

Considered one of the finest motivational speakers in the country, she has delivered keynote addresses and workshops for scores of corporations including GE, MasterCard, JPMorgan Chase, UBS, AXA Financial, Citigroup, Bank of America, Merck, American Express, Harvard Business School Women's Alumnae Association and the National Federation of Women Legislators. She's also delivered keynotes for students at Beijing University, the University of Virginia, the Stern School of New York University and Columbia, among others. She frequently gives keynote addresses for the American Heart Association and is a member of the board of the New York Chapter. She describes her own "Surprise! You Need Heart Surgery!" story on AOL in a segment called, "Living Forward" and in a column for Real Simple called "Follow Your Instincts."

Ms. Blanke was one of the youngest female senior vice presidents of Avon Products, Inc., where, in addition to her responsibilities as head of global communications, she motivated and inspired Avon's millions of sales representatives to live the lives of their wildest dreams. A member of the Chairman's Executive Council, she led the re-positioning of Avon as the world's premier direct selling company for women and launched the widely acclaimed Avon Breast Cancer Awareness Crusade, which has raised nearly $100 million to date. Prior to her experience at Avon, Ms. Blanke held numerous executive positions at CBS including manager of special promotions for the New York Yankees.

Ms. Blanke is a graduate of Sweet Briar College in Virginia and majored in acting at Yale University Graduate School of Drama. She and her husband, F. James Cusick, a writer, have two grown daughters, Kate and Abigail, and live in New York City.