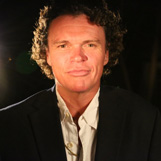 Gary Guller
Anything is Possible
X
Program Descriptions
Diversity Vision: Inclusion, Commitment and Success
In today's competitive environment and global economy, an organization's success depends on the full contribution and productivity of every person. Achieving optimal results for your organization requires full engagement of the diverse perspectives which represent your market place as well as your workforce. The true potential of all people, regardless of their color, race/gender, their sexual orientation and/or their disability can only be achieved through the equal acceptance of all in our society. Allowing people to confidently share and express their ideas, thoughts and strengths without fear will only improve productivity on both a personal and corporate level.

The Team Everest I.C.E. Experience
This experience will inspire and connect with the audience about the importance of equality, determination, team work, and integrity. It will emphasize how these traits lead to personal and professional success. Example themes: Scaling New Heights, Anything is Possible and Peak Performance. The I.C.E. Experience will assist you and your team with strategy development and execution, making real time decisions and leading people to deliver results. In addition, it will show the audience how belief, teamwork, passion and compassion make anything possible. It will also demonstrate how acceptance of diversity and diversity of thought will serve a globally integrated world economy in a positive and competitive way.

Overcoming Obstacles that Stand in the Way of Possibilities
In 2003 Gary became the first person with one arm to summit Mount Everest, the highest mountain in the World. From one hour presentations to a full day of inspiration, this is a story and presentation that can only come from Gary Guller. His unique life experiences as well as personal accounts of struggle and achievement will inspire others to look deep within themselves to achieve their goals and accomplish more in life. Gary's compelling presentation is supplemented with powerful images that truly inspire others to reach for their dreams.

Inspirational Leadership and Effective Teamwork: Make Others Greater and Success is Guaranteed
This is Gary's most sought after presentation! It is absolutely perfect for the opening or closing keynote for your next event, sales conference, investor gathering and/or top executive meeting. Team building, effective communication and strong leadership are just a few of the topics that will be discussed during this highly charged multi-media presentation. In today's competitive environment and global economy, an organization's success depends on the full contribution and productivity of every person; the leader and their entire team. Gary Guller is comfortable performing in a private setting with 50 executives or on-stage for an audience of five thousand - Gary is a true professional, experienced speaker and tailors his presentations to connect with audiences of all sizes. Gary feels honored to share his life with others. This is a presentation experience that will always be remembered.
Why Book Gary Guller?
A world record breaking mountaineer, extreme marathoner, and inspirational speaker, Gary is enthralling to listen to and leaves an audiences energized and motivated to conquer their own personal mountains.
Gary Guller, Keynote Speaker & Mt. Everest Summiter, extraordinary presentations to inspire and connect with the audience on the importance of leadership, teamwork & motivation, change, digging deep, overcoming adversity, aligning values with actions and how these traits lead to personal and professional success. His presentations, which are full of vivid images and real-life stories, inspire and connect with his audiences. His down-to-earth speaking style makes him an extremely popular speaker with corporations around the world.

"Gary was fully engaged with our group and spent a lot of his personal time with our employees. Throughout the planning process he communicated often and made us feel very comfortable with our choice. Gary's message, presentation style was wonderful and I received many comments on the great job he did."​ D.P. – Superior Energy

MT. EVEREST / ENDURANCE
Gary Guller climbed to the very summit of Mt. Everest and became the first person with one arm to stand on top of the world! Six weeks prior, he was the expedition leader of the largest ever cross-disability team to reach Everest Base Camp, at 17,500 feet. Later the next year, Gary lead an expedition to the summit of the world's sixth highest mountain, Mt. Cho Oyu, in Tibet. There is more...

WRITER / FILM
From Shackleton to Circuit City, IBM to Caravaggio, Gary Guller's book, "Make Others Greater" combines Gary's incredible stories with those of leaders and businesses around the world to deliver a commanding and inspirational message of resilience and empowerment. Survival alone doesn't define us. It's what we learn from the experience that does.

CLIENTS
Gary is tier-one keynote speaker and clients include IBM, Microsoft, Toyota, ExxonMobile, Goldman Sachs, Gilead, American Express, SAP, Shell, Applied Materials, Thomson Reuters, Hewlett-Packard and DiamlerChrysler, to name just a few. Described as amazing, thought-provoking and highly inspirational.
Books

Make Others Stronger