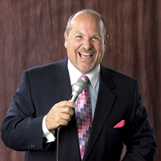 Gary Zelesky
Speaks with Passion & Purpose
Traveling From
California
X
Program Descriptions
The Passion Centered Person "Your passion for life creates your position in life."
Discover how knowing and embracing your Passion and the Passion of your team members will make your office more productive and profitable for everyone! Recent challenging economic times have tested (and will continue to test) the true resiliency and attitude of individuals. People who know their passion and live it are not defined by circumstances, but by courage. His presentations share exciting tools and systems for discovering and optimizing passion in both work and life. Gary's hallmark energy and humor motivates and challenges all that attend. He utilizes presentation techniques that ensure attendees will remain engaged, be educated and leave energized to become the change they seek.
Gary's presentations are based on his book, "The Passion Centered Person", which speaks to the heart of the workplace culture.

Encore: How to leave them wanting more!
More referrals, more sales, more top rated team members, more money! How do some people maintain high levels of momentum in the day to day mundane work environment? How do they remain productive not simply busy? Gary lives the ENCORE Principal each and everyday of his life. He has to sell himself which is the foundation of any successful business. What are the 6 power keys that will change the way people see themselves, co-workers and today's savvy consumer? Knowing how to sell yourself and connecting immediately to each customer individual's buying style is more important than price, product, marketing or territory. "Remember people buy into you before they buy what you are selling" The ENCORE principal is perhaps the single greatest marketing tool that will redefine the power of human connection both professionally and personally. This is not a slick sales speech but a journey into the hearts and minds of today's work culture. What are the 3 communication secrets to every successful conversation that builds trust and insures BUY IN?

F.I.E.L.D Power How to lead you first and then others in the game of life!
Interactive – fun - audience participation – high energy – learning experience! Coach Z takes his audience from the bleachers to the locker room and then onto the playing field! Leadership is about your ability to persuade people in such an exceptionally powerful, positive way that they prefer to: Follow your lead. Cooperate with you. Hear from you. Acquire from you. Mentor you. Employ you. Work with you. Support you. And... Value you. F.I.E.L.D Power contains 5 attributes that every leader must have on and off the corporate playing field. Learn the difference between the Exit Mentality and the Entrance Mentality when the workplace faces opposition. Learn how to gain field advantage within the hearts and lives of your team!

Naked in Paradise: Uncovering the Power of Innovation!
"Because sometimes the places we don't want to be are the places we need to be." The lessons that remain in our lives are taught during times of great challenge and constant change. If it wasn't for the power of innovation and his wife Cherisse, Gary might still be stuck Naked in Paradise! This true event will have you laughing one minute and altering the way you think the next. Gary exposes 6 attitudes that every team must contain to build superior levels of empowerment, efficiency, enthusiasm and excellence in the workplace. Research shows that the #1 key to success is the ability to get along with other people. Naked in Paradise strips away the secrecy of human performance to appreciate what makes people do what they do and say what they say in a demanding and stressful work environment.
One word that encapsulates Gary Zelesky: PASSION. Gary's exciting, enthusiastic energy and explosive humor are definitely memorable, but it is his PASSION for life and the audience and his ability to connect with them in a way few do that makes Gary such a demanded speaker.

Gary started speaking back in the 1970's to a group of young people whom Gary was challenging to take their life to the next level. Gary's love for people and his desire to see them take their life to next level is what propelled him to speak to those in need of motivation and hope. One thing Gary understood all to well was the need for hope, as a young child Gary was abused by his alcoholic step-father and abandoned by his mother.

Regardless of the difficult surroundings that Gary found himself in, he also found, if you look—if you choose, there are also incredible human beings who do believe in you. Before long Gary found he was requested to speak at numerous locations around the country and around the world.

In 1986 Gary's company Youth Invasion trained, tooled and transported thousands of young people to reach the under privileged in sections of our world. Gary was also honored to be a part of the faculty of North Central College in Minneapolis, MN to develop the youth major. Under Gary's guidance North Central's enrollment grew to its largest size ever.

By 1990 Gary's speaking schedule around the world required that he devote himself fully to speaking full time.

Since 1990 Gary has traveled around the globe to thousand of organizations from Boeing Jets, Hilton Hotels, MasterCard International to California Dental Association bringing the message of PASSION FOR LIFE will take you where you want to go IN LIFE.

Gary has been presenting to audiences around the world for over 25 years. From tears of laughter to tears of reflection, Gary has a way of grabbing his audience that few posses. Maybe it is his explosive energy, perhaps it is dramatic sense of humor, or maybe it is the passion in which he challenges you to think, but most likely it is all three combined that makes Gary stand out amongst other speakers.

Gary is passionate about being married to his best friend Cherisse, where they live in Northern California. Gary is the proud dad of Mark, Leigh Ann and Nicole. "It does not get any better!"