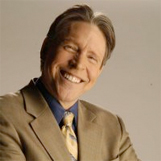 George Walther
International Expert on Performance & Communication
Traveling From
Washington
X
Program Descriptions
Power Talking: What You Say is What What You Get
Gut-Level Leadership: Harness Your Super-Sensory Powers to Make Better Decisions and Communicate Charisma
Upside-Down Marketing: How to Maximize Profitable Selling Relationships
Acclaimed for three decades as a professional speaker and author whose business-boosting works are published around the world, George Walther is now also celebrated as the "Traveling Twain of the 21st Century." He presents keynotes and workshops for diverse businesses, ranging from Starbucks and Microsoft to dentists and entrepreneurs.

On stage, he combines tales from his adventures in 125 countries, as featured in USA Today, with 40-plus years of business authorship and consulting to deliver potent, practical lessons for commerce and life, as featured on CNN and the BBC. He brings his extraordinary life experiences, an engaging storytelling style, his gift for clear and captivating communication, and his breadth of business background to your platform.

George's highlights include:
Inducted to Speakers Hall of Fame in 1989; exceptionally riveting and entertaining on stage
Adventured in 125 countries (so far) with bizarre and hilarious stories, always translated into practical lessons for life and business
Crashed and burned his own airplane while learning to trust his gut
Authored numerous acclaimed business books and A/V programs published worldwide in multiple languages, featuring sales, service, and communication topics
After decades of full-time single parenting, George is now a proud dad of his daughter, studying at Columbia University.
Books