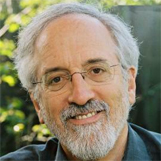 Gil Friend
Strategic Sustainability Speaker
Traveling From
California
X
Program Descriptions
Strategic Sustainability - How leading international companies are turning "environment" into a strategic driver of exceptional business performance.

Measuring What Matters - Selecting and using environmental performance metrics and incentive systems that profitably drive performance toward environmental, economic, and strategic goals.

Industrial Ecology: How Your Business Can Learn From a Meadow - Where "waste" just doesn't exist - and put four billion years of R+D to work for your bottom line.

The State of Sustainability - How well is the marriage of business and sustainability really doing? The good news, the bad news, and the critical success factors.

The ROI of CSR - Thousands of companies report on their environmental performance, but only a handful turn that reporting to strategic business advantage. How they do it, and how you can too.

Regenerative Design: A Profitable Path to High Performance Buildings - How building and land use design guided by nature is delivering buildings that are less expensive to build, less expensive to operate, and more productive.

The Business Case for Sustainability - "Sustainability" is a lovely idea, but does it really make business sense? Why smart companies are studying natural systems and laughing all the way to the bank.

Recalibrating Wall Street: Eliminating Regulation By Getting the Prices Right - When does left meet right? When ecology and cybernetics meet Wall Street.

Turning Red Tape Green - Regulatory reform that works without sacrificing environment or profit. Building an Environmental Economy - How cities are making this emerging industry a cornerstone of economic development strategies.
A systems ecologist and business strategist with nearly 40 years experience in business, communications, and environmental innovation, Friend combines broad business experience with unique content experience spanning strategy, systems ecology, economic development, management cybernetics, and public policy. Tomorrow magazine called him "One of the country's leading environmental management consultants—a real expert who combines theoretical sophistication with hands-on, in-the-trenches know-how."

He is a founding board member of the Sustainable Business Alliance, Sustainable Berkeley, and the California Sustainable Business Council and serves on the executive board of OpenEco.org and the advisory boards of CleanFish, WattBot, Green World Campaign, and (past) San Francisco Mayor Gavin Newsom's Clean Tech Advisory Council. Friend served in the California Governor's Office, developing early sustainability policies and programs, was a founding board member of Internet pioneer Institute for Global Communications, was founder and Executive Director of Foundation for the Arts of Peace, and was cofounder and codirector of the Institute for Local Self-Reliance, a leading urban ecology and economic development "think-and-do tank," where he pioneered the current "green roof" trend more than 35 years ago.

Friend lectures widely on business strategy and sustainability issues and writes The New Bottom Line, offering strategic perspectives on business and environment. He has contributed chapters to several books, including Worldchanging: A User's Guide to the 21st Century, Sustainable Enterprise Report, Sustainable Enterprise Fieldbook, Sustainable Food Systems, and Stepping Stones, and is the author of the forthcoming books The Truth About Green Business and Profit on Purpose: Risk, Fiduciary Duty and the Laws of Nature.

He holds an M.S. degree in systems ecology from Antioch University, has a black belt in Aikido, and is a seasoned practitioner of "The Natural Step" environmental management system.