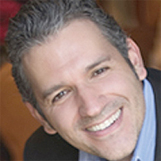 Glenn Llopis
Thriving in a Brave New Workplace
Traveling From
California
X
Program Descriptions
Sales Growth / New Business Development
To survive and thrive you must think like an immigrant
Why America's corporations will lose control of their employees
Why giving without expecting a return is your best business strategy
50 million and growing: why it's time for businesses to pay attention to Hispanics
Why risk must be your best friend in today's business climate
Is your workplace Facebook worthy?
The Costco Factor: to win the business game, you need to change how you think
Advancement of women in leadership
Social responsibility
Hispanic leadership
Diversity as a source of innovation
The positive contribution of multicultural leadership
Leading with kindness
Universities aren't teaching the right subjects – what direction should they take?
Glenn Llopis (pronounced 'yo-pes') is a nationally recognized thought-leader and author who develops talent that is relevant and leadership that can create sustainable business outcomes through his Immigrant Perspective Framework. Mr. Llopis is the Founder, Center for Hispanic Leadership and a Best-Selling Author of Earning Serendipity: 4 Skills for Creating and Sustaining Good Fortune in Your Work, The Six Reasons Why Hispanic Leadership Will Save America's Corporations and Why Personal Employee Branding Will Save Your Career and Your Workplace. Fast-rising corporate executive. Highly sought-after keynote speaker to 50+ organizations each year. Glenn Llopis has vision, drive, and a passion to help create a global workplace that will give employees new purpose, put a premium on innovation, and maintain ethical leadership.

The son of Cuban immigrants who were victims of Castro's revolution, Glenn combines an immigrant's perspective, and a UCLA education, with fast-tracked years at the Gallo Wine Company and Sunkist where he became the youngest senior manager in the company's 100-year history. Leading the successful turnaround of Sunkist's juice beverage division opened the door for his next endeavor, as the vice president of the $1 billion Norway Seafood Co. at only 30 years old. The result was a transformation of that company, as Glenn brought the voices of all its employees into the company debate about its future for the first time in its history.

In the decade since, Glenn has parlayed his executive experience into innovative ventures that have been featured in The New York Times, The Los Angeles Times, Larry King Live, Good Morning America, The Financial Times, Advertising Age, Brandweek, MSNBC, and Yahoo! News. He has made appearances on local and national TV, including Telemundo, CNN, Fox, ABC, NBC, Univision and was featured on Al Punto with Jorge Ramos. He has published numerous articles in business publications around the world and has successfully launched several new business ventures. Glenn is the former Chairman of the Executive-2-Executive Mentoring Program Committee at the University of California at Irvine, and he is a lecturer at universities across the country and serves as a mentor for Junior Achievement. He is an active member of the Kellogg Innovation Network and serves on the advisory board of the Society and Business Lab at the Marshall School of Business at the University of Southern California. Glenn also serves as a mentor for Junior Achievement, and he is a regular Renaissance Weekend participant.

Glenn's "Immigrant Perspective on Business Leadership" message is featured as a contributing writer for Forbes, Huffington Post and AOL Latino.