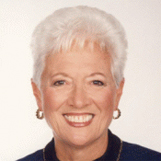 Glenna Salsbury
High Energy, Award Winning Speaker, Consultant, Author
X
Program Descriptions
The Essence of Presence
Powerful communication connection is the critical element in every personal and professional relationship. You will discover how to enhance every single interchange in your life. Learn how to ask great questions, find common interests, build a sense of trust and confidence and transform your life and the lives of others through being fully present.

The Elements of Eloquence
No one in the world has your thumb print, your DNA or your voice pattern. No one has had your precise life experience. No one has your unique philosophical insights and wisdom. Are you sharing The Authentic You™ in all your richness with your team, your clients, your customers? Your ability to discover and communicate your unique message is the essence of powerful communication. Glenna will identify specific ways for you to enhance your effectiveness by discovering how to become a powerful storyteller within your organization, as you facilitate meetings, manage your team and participate in the leadership of your organization. An eloquent communicator is a gifted storyteller! And great storytelling relies on pacing,, rhythm, and unique perspectives on the world and life - and YOU have that unique perspective because only YOU can be you! You will learn the secrets to pacing, rhythm and voice inflections. The results will dramatically increase your communication skills.
Known for her spontaneity, humor and high energy, Glenna Salsbury is an extraordinary communicator. She skillfully weaves inspirational truths with practical, life-changing applications.

An award-winning professional speaker and past-president of the National Speakers Association, in 1985 Glenna earned the coveted CSP (Certified Speaking Professional) designation from the National Speakers Association. In 1990 she received the CPAE award (Council of Peers Award for Excellence), becoming one of only 12 women in the world to hold that honor.

Glenna has appeared on Good Morning America and many other television and radio programs. She is a contributing author for Chicken Soup for the Soul and Meditations for the Road Warrior. She also authored her own best-seller, The Art of the Fresh Start.

Glenna provides keynotes and seminars nationally and internationally. Her topics include leadership, change and quality performance. Her client list is comprised of many fortune 500 companies and numerous associations.

A graduate of Northwestern University, Glenna holds a Masters Degree from UCLA and a Masters from Fuller Seminary.

Glenna has three daughter and was married to the late Jim Salsbury, a former Detroit Lion and Green Bay Packer football star.