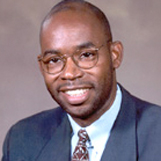 Greg Gray
Desperately Seeking Service
X
Program Descriptions
Desperately Seeking Service
In this program, Greg will take you through a series of funny and thought provoking real world service experiences, and looks at them through the eyes of the customer. Along the way, you'll be challenged to look at the external and internal customer service you're providing, and learn why "satisfaction" is yesterday's goal.

The 93% Rule
Studies have shown that when others listen to us, only 7% of what they "hear" is words. That means that "93%" of what they "listen" to is our tone of voice and body language. In this program, Greg takes a look at some common applications and misapplications of "The 93% Rule" in personal and professional interaction.

The Chameleon Approach
One style does not fit all in communications. In this fast paced, highly interactive workshop, you'll gain powerful insights on what makes people react as they do, and specific strategies for "adapting" to 4 of the most common behavioral styles. No matter whom you're dealing with, the lesson of the Chameleon is clear – they don't adapt to make a fashion statement, they adapt to survive!

Why People Aren't Doing What You Want Them to Do
Ever wondered why there are just some people that you can't get to do what you want or need them to do? This program is full of some surprising and thought provoking insights as to why this could be the case and offers you practical strategies for getting the behaviors you're looking for. Whether you're dealing with employees, coworkers, or family members, in this presentation, you'll find some of the answers for what can be a very frustrating situation.

Delivering Feedback that Works…in 2 minutes or less
Employers, co-workers, and even parents report that they would probably do a better job of giving feedback to others if they only had more time to do it. Well, we can't give you more time in this workshop, but we can give you a practical roadmap for giving feedback that is both highly efficient and highly effective. The road to better performance is paved with effective feedback, and Greg's got just the plan to make it a shorter trip!

What? So What? Now What?: Why So Many Presentations Suck and Yours Don't Have To
The fact is that most presentations that suck do so because of a very clear set of avoidable factors. In this program you'll learn critical strategies to overcome those factors from one of the best. When you come to this workshop, be prepared to get a full toolbox of ideas, strategies, and techniques that will help you become a more confident, more effective presenter!
Greg Gray is fast becoming one of the most sought after speakers on the speaking and training circuit today. His keynotes, seminars and workshops have electrified and empowered tens of thousands of people in more than 400 hundred cities all across America, the Caribbean, Europe, and the Pacific Rim. Greg's blend of humor and real world, practical ideas on leadership and service are receiving rave reviews from clients that run the gamut of industries and associations all over the country.
In 1994, Greg co-authored the largest Customer Service training course in U.S. history. This program entitled "Excellent Service! Handle with Care!" was attended by more than 110,000 U.S. Postal Service employees and has become a standard video training series for all new USPS Retail employees.
More recently, Greg has developed the "Renaissance Series" – a number of, keynote topics, workshops, training modules, and full day training programs designed to deal with a variety of issues around the subjects of leadership, communication, relationships, and the external and internal customer experience. A number of these programs are also available on DVD and on Audio CD.
Greg received his bachelor's degree in Communications from Oberlin College, and has moer than twenty-five years of experience working in sales, customers service, training, and management in industries ranging from retail jewelry to telecommunications.
Greg's success can be attributed to his consistent themes of personal responsibility and profit through service.