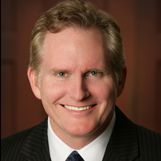 Greg Hahn
Wild, Outrageous, Ridiculous & Original Comedy
Traveling From
California
X
Program Descriptions
Ridiculously Funny, Clean Comedy
Why Book Greg Hahn?


Greg is one of America's most popular corporate entertainers who delivers outrageous, hilarious, and clean comedy to any event and sets a positive, fun tone.
Greg Hahn has parlayed his absurdly energetic, all-out-style of physical humor, one liners, and audience interaction into an act that can be described in one word: pandemonium! His unique brand of original, outrageous, hilarious, clean comedy has led to numerous television, club, corporate, and theater appearances throughout the country.

Greg is a favorite on the highly-popular, nationally syndicated Bob and Tom Radio Show. He has appeared on Late Night with Conan O'Brien, Comedy Central, CBS, ABC, FOX, MTV, and CMT.

Greg was raised in Florida where, in high school, he amused the Catholic nuns by poking holes in his pockets enabling pens and pencils to shoot out of his pants leg.

As a college basketball player, his tendency for half court shots got him benched.

As a Captain in the Marine Corps, Greg kept his men highly motivated and entertained.

As a buyer for Lockheed Corporation, he thought "Why make $200 a day when I can be a comedian and make that in a week!"

After several serious jobs where he refused to be serious, Greg turned pro as a stand-up comedian and landed an emcee job for a lumberjack show four times a day at Six Flags Great America. Soon afterwards, he worked as an actor in the Wild Wild Wild West Show at Universal Studios.

Greg continually honed his unique style of comedy and headed to New York City where he developed into a touring headliner, co-starred in an independent film which premiered at the Sundance Film Festival, and had numerous successful appearances at comedy festivals nationwide.

Continuing to advance his career in film and television, Greg now lives in Los Angeles where in between corporate events, comedy clubs, and acting classes, he goes ballistic on the drums and destroys fellow comics in ping pong.