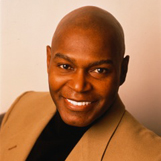 Greg Winston
Sales Consulting and Training
Traveling From
California
Greg Winston is a pioneer in the study of high-performance in the area of sales. Since he founded Sales2saleS.com in 1998 his innovative ideas and methods have had a lasting positive impact on the careers of hundreds of marketing professionals. Companies at all levels use his seminars and training programs with proven tools for increased personal and professional success. Local and national sales teams use his Luxury Mindset Research to understand how to better market and sell high end products.
His talents for enhancing motivation and achievement keeps him busy speaking at company, association and volunteer meetings. Greg is one of the few speakers guaranteed to receive a standing ovation with his interactive motivational speech "Creating Unshakeable Luck." In his early years Greg began a sales career with the Xerox Corporation and became one of their lead sales professionals. At one point in his year-to-date sales figures were 10 times more than the average sales representatives. While most sales representatives averaged 105% of budget, Winston set a branch record of 1003%. Immediately following that success he was then promoted to work with new hires. He used those same concepts during stints with CBS Television and Radio then Warner Bros. And now he brings those skills and more to your organization.
In leisure hours his hobbies are reading, working out, computers and shopping too much. Greg makes his home in Laguna Niguel, CA.
Books

Opting for Opulence