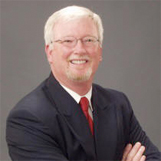 Gregory Smith
Authority on Employee Retention, Talent Management & Leadership
Traveling From
North Carolina
X
Program Descriptions
Fired Up! Leading Your Organization to Achieve Exceptional Results!
Based on proven concepts, you will be able to develop a plan that will generate measurable, bottom-line performance improvement results immediately. As a result you will be able to adapt to changing trends and manage shifts in markets, competition and customer preferences in today's changing work environment.

Transforming Workers to Winners:
What Good Organizations Do to Achieve Extraordinary Results
In this keynote you will learn how to design employee involvement and engagement programs that harness the creative abilities, accelerate performance and generate bottom-line results. The end product will allow businesses to quickly enhance their performance and create a foundation of sustained improvement, drive change and improved employee retention and engagement.

Here Today, Here Tomorrow: Proven Ways to Engage, Retain and Motivate Your Top Talent
This seminar shows you how to design an effective employee retention strategy that provides a comprehensive road map for not only attracting and keeping talented employees, but for motivating and engaging them to achieve a higher level of performance—saving organizations countless thousands of dollars.

Managing Change in Turbulent Times: Keeping Your Employees Engaged, Motivated and Heading in the Right Direction
Businesses must harness the creative abilities of the workforce and accelerate performance from the bottom to the top. Based on proven concepts, you will learn to achieve measurable, bottom-line performance improvement results in a short period of time.

Gladiator Leadership: Transforming Managers to Leaders
This session will provide attendees with the five key strategies that drive performance and organizational success. You will learn how to reward, motivate, engage, make accountable and coach people toward higher performance.

Hire the Best, Forget the Rest!
How to Hire Top People Each and Every Time
During this workshop you will learn to avoid the typical hiring mistakes made by most businesses. Learn the skills, processes and the knowledge you need to identify and hire top performers each and every time -- those that will perform in the top 20%.

Reward and Recognition Strategies to Boost Performance
Discover how to design peer recognition programs such as "Roast, Toast and Boast" sessions and "Quest" programs to boost motivation and teamwork.

Fast, Focused and Friendly:
The Essentials of Great Customer Service
Learn to create a system of exceptional customer service keeping you profitable and ahead of the competition. This session will help you, your staff and your business develop the right attitude and connect with your customers.
The Emotional Connection:Growing Sales Through Excellent Customer Service
In this keynote you will learn how to create a system of customer service keeping you profitable and ahead of the competition. Learn how these ideas and concepts will take you and your business to the next level.

Dynamic Teambuilding: 
How to Enhance Communication and Build Effective Teams
This workshop will help individuals understand each other better and appreciate the differences each person brings to the office. As a result, you will become a more successful leader and make interactions with others more rewarding and effective.
Greg Smith is a "perceptive teacher, an inspirational speaker and a motivating preacher." From Lieutenant Colonel in the Army, to company president, and the author of six books, Greg's 27 years of leadership and consulting experience have helped propel him as one of the nation's leading authorities on employee retention, talent management, and leadership. As a business management consultant, he shows executives and business owners how to build their organizations and retain and motivate their workforce.

Greg is the founder and President of Chart Your Course International, a management-consulting firm located in Atlanta, Georgia. He has addressed organizations in seven countries and developed training programs for some of the "Best Companies to Work For in America," such as, Yamaha, Delta Airlines, Maxell, Turner Broadcasting, Rollins Inc., King and Spalding, Merrill Lynch, Ace Hardware, State Farm Insurance Company, AFLAC, Sweetheart Cups, KMPG, Alltell Corporation, the U.S. Army, Chicago Federal Reserve Bank, The Young Presidents Organization, Wyndham Hotels, UNISYS, and Hallmark Cards.

Prior to starting his own company, he built his career on the front line as a U.S. Army Officer. During his career he went from 2nd Lieutenant to Lieutenant Colonel. His career culminated as a consultant to the U.S. Army Surgeon General. As the Director of Quality Management and Strategic Planning for the U.S. Army Medical Department, he played a major role in "Reinventing the Government" efforts spearheaded by the Vice President of the United States. As a result, his efforts helped transform the military into a smaller, more effective, and less bureaucratic organization. Greg serves on the Board of Examiners for the Malcolm Baldrige National Quality Award. This award is presented by the President of the United States each year and is the nation's highest honor for business excellence. Greg has received many awards and honors including being listed in Harvard University's Profiles in Business and Management: An International Directory of Scholars and Their Research. The Human Resource Executive Magazine selected him as one of the nation's Top-Ten "Rising Stars" in Human Resource Management. Other awards include the Legion of Merit from the U.S. Army, the Order of Military Medical Merit, and the Eagle Scout award. He is listed in the Who's Who of Professional Speaking, and holds both a B.S. and M.S. degree in Human Resource Management.

Greg believes the pen is mightier than the sword. He has written over 350 articles and five books including, The New Leader: Bringing Creativity and Innovation to the Workplace. His top-selling book, Here Today, Here Tomorrow: Transforming Your Workforce from High Turnover to High-Retention has helped organizations worldwide with their retention and talent management efforts. He has been featured in hundreds of newspapers, magazines and websites including HR Magazine, Business Week, President & CEO, Boston Globe, Kiplinger's Personal Finance, USA Today, Training, Christian Science Monitor, and Exame, South America's largest business magazine. He has appeared on numerous television programs including Bloomberg Business News and PBS television.

In addition to being a management consultant and author, Greg Smith has had a wide variety of experiences including being an Army Airborne paratrooper, a golf pro on cruise ships, and a Karate instructor. In fact, he is the only one in the world who has been knocked out cold by "Pistol Pete" Maravich in a Karate tournament. When he is not traveling or writing, he is a happy husband to his college sweetheart and father to his three children. On his best days you will find him sailing, biking, scuba diving, and raising bonsai trees.

Summary of Greg's Credentials/Accomplishments


Board of Examiners, Malcolm Baldrige National Quality Award
Harvard University's International Directory of Management Scholars
Georgia Toastmaster's Hall of Fame
Nation's Top-Ten "Rising Stars" in human resource management-Human Resource Executive magazine
Author of six books including:
-The New Leader: Bringing Creativity and Innovation to the Workplace
-TNT: Dynamic Ideas to Reward, Energize and Motivate Your Teams
-How to Attract, Keep and Motivate Your Workforce
-Here Today Here Tomorrow: Transforming Your Workforce from High-Turnover to High-Retention
-Icebreakers and Teambuilding Exercises
-Supervisor's Passport: A Quick and Easy Guide to Solving People Problems
Contributing Editor: Restaurant Forum
Newspaper Columnist: Bottom-Line Business
Legion of Merit-U.S. Army
Order of Military Medical Merit
Eagle Scout-Boy Scouts of America
Books